Project News ·
Landscape rehydration and regenerative agriculture improves soil health
Burdekin graziers learn how landscape rehydration and regenerative agriculture can improve soil health and its ability to retain water, which reduces sediment entering local waterways and the Great Barrier Reef.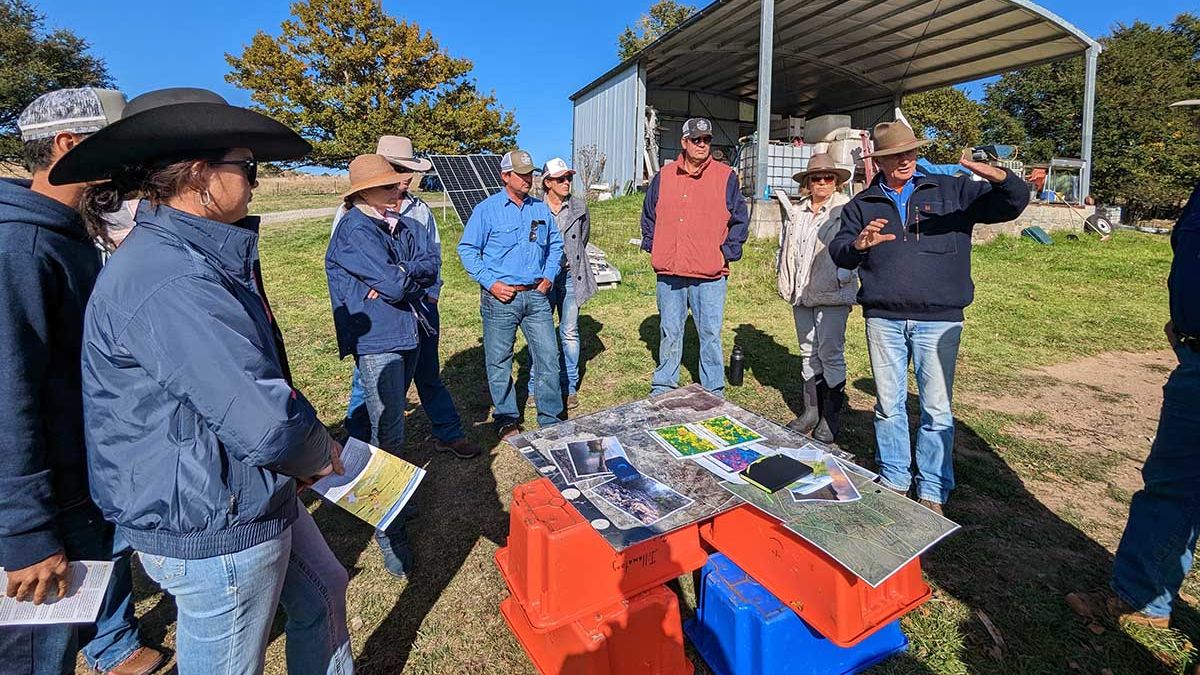 Regenerative agriculture is a way of farming that focuses on soil health. Grazing management and natural rehydration help build organic carbon and soil quality. Healthy soils store more water and carbon and increase biodiversity. Their ability to retain larger amounts of water means there is less chance of erosion and runoff from paddocks, which is vital for maintaining good water quality.
Degraded landscapes can be rehydrated by reconnecting them to rivers and streams. The aim is to return these landscapes to as close to their original state as possible. Water is filtered naturally through rehydration techniques that bank water in the floodplain under—not over—the land.
Through the NQ Dry Tropics' Grazing Support in the Bowen, Broken and Bogie project funded by the Australian Government's Reef Trust and the Great Barrier Reef Foundation, Burdekin graziers were provided with the opportunity to learn more about landscape rehydration and regenerative agriculture for better productivity and water quality outcomes.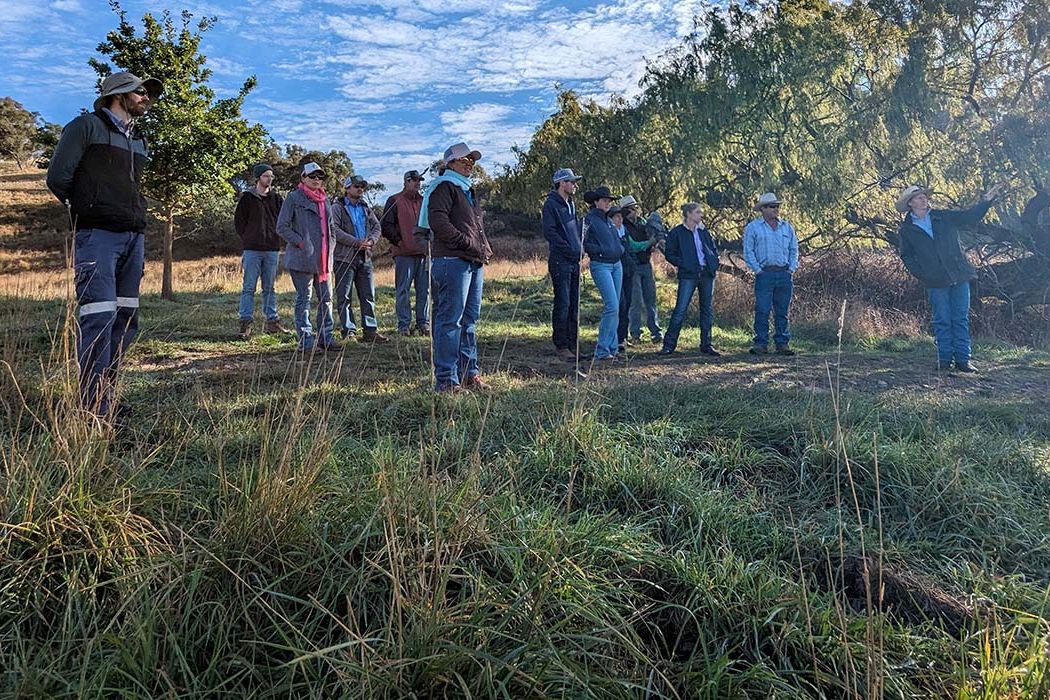 The Mulloon Institute Regenerative Agriculture Consultant Sam Skeat talks about natural landscape function at one of the Mulloon properties near Canberra. Credit: NQ Dry Tropics.
In April 2023, ten north Queensland graziers were supported to spend five days in the field with team members from the Mulloon Institute. The Mulloon Institute is recognised globally for sustainable agriculture and environmental regeneration through landscape rehydration and restoration.
The tour was led by NQ Dry Tropics' Grazing Team Leader Josh Nicholls and Grazing Field Officer Cameron Sims. Josh said the idea was to expose graziers who had shown a capacity for adopting new ideas to some advanced regenerative grazing techniques that had been in place for a long time, decades in some instances.
Graziers visited two of the Mulloon Institute research and demonstration properties located across 2,300 hectares in the Southern Tablelands of New South Wales, near Canberra. The Mulloon Creek Natural farms operate both cattle grazing and free-range egg enterprises using holistic, regenerative management practices.
The research methodologies presented take a multi-dimensional, integrated approach with three key elements: the environmental impact of rehydrating landscapes; the economic impact of landscape rehydration on landholders, community and the nation; and the social impact of landscape rehydration on community members.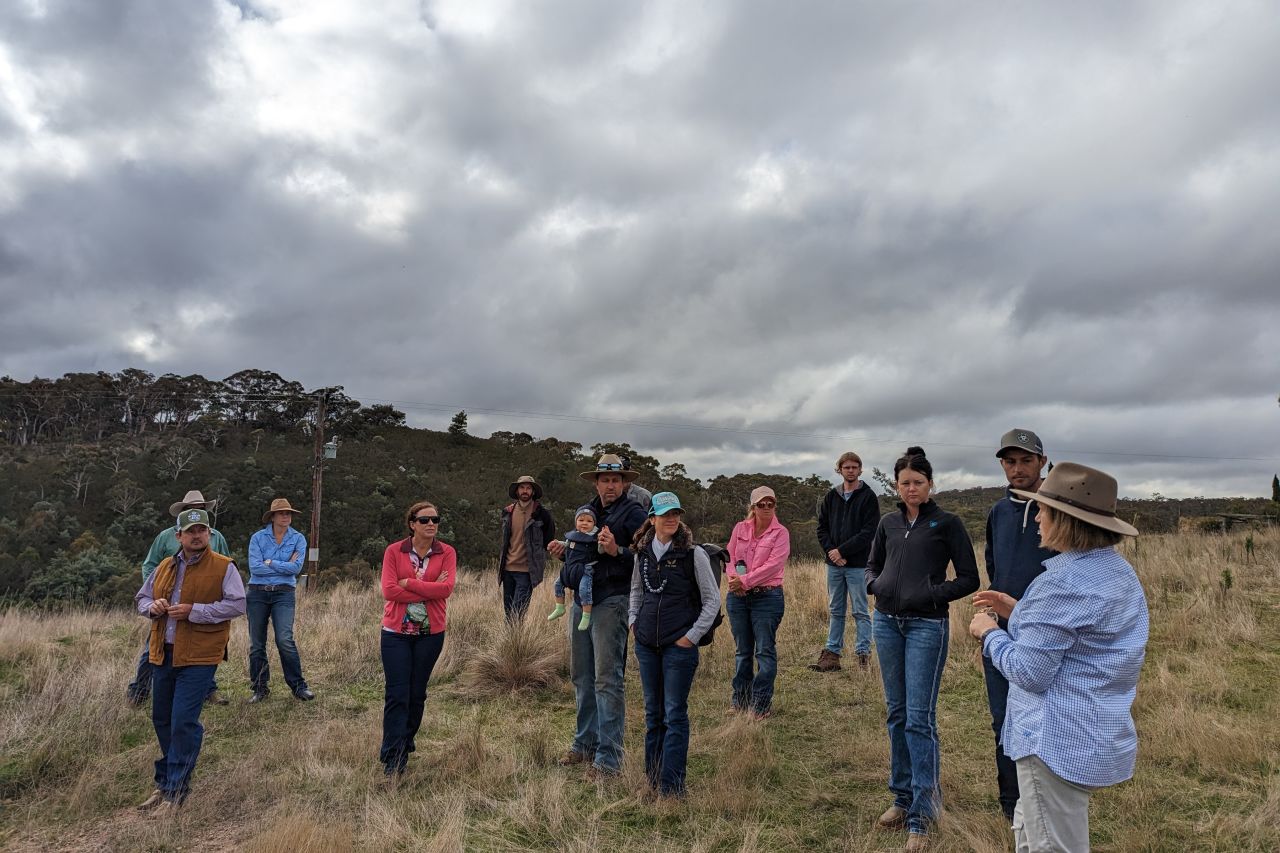 The Mulloon Institute's Nolani McColl presents on landscape rehydration. Credit: NQ Dry Tropics.
The Burdekin graziers represented five properties in the Burdekin's Bowen, Broken Bogie and Upper and East Burdekin catchments. These catchments are a high priority in the Reef 2050 Plan for their contribution to the fine sediment loads on the Great Barrier Reef.
Josh said topics discussed during the tour included landscape rehydration, landscape function, soil health, pasture composition, biodiversity in the landscape and regenerative agriculture. It was the discussions raised after a presentation that added significant value to the visits. Often, a 10-minute presentation was followed by 90 minutes of questions and discussions.
"The talk across the table at every meal, every break was almost always about the farm just visited, or the most recent presentation. People were keen to discuss and examine what they had been shown," said Josh.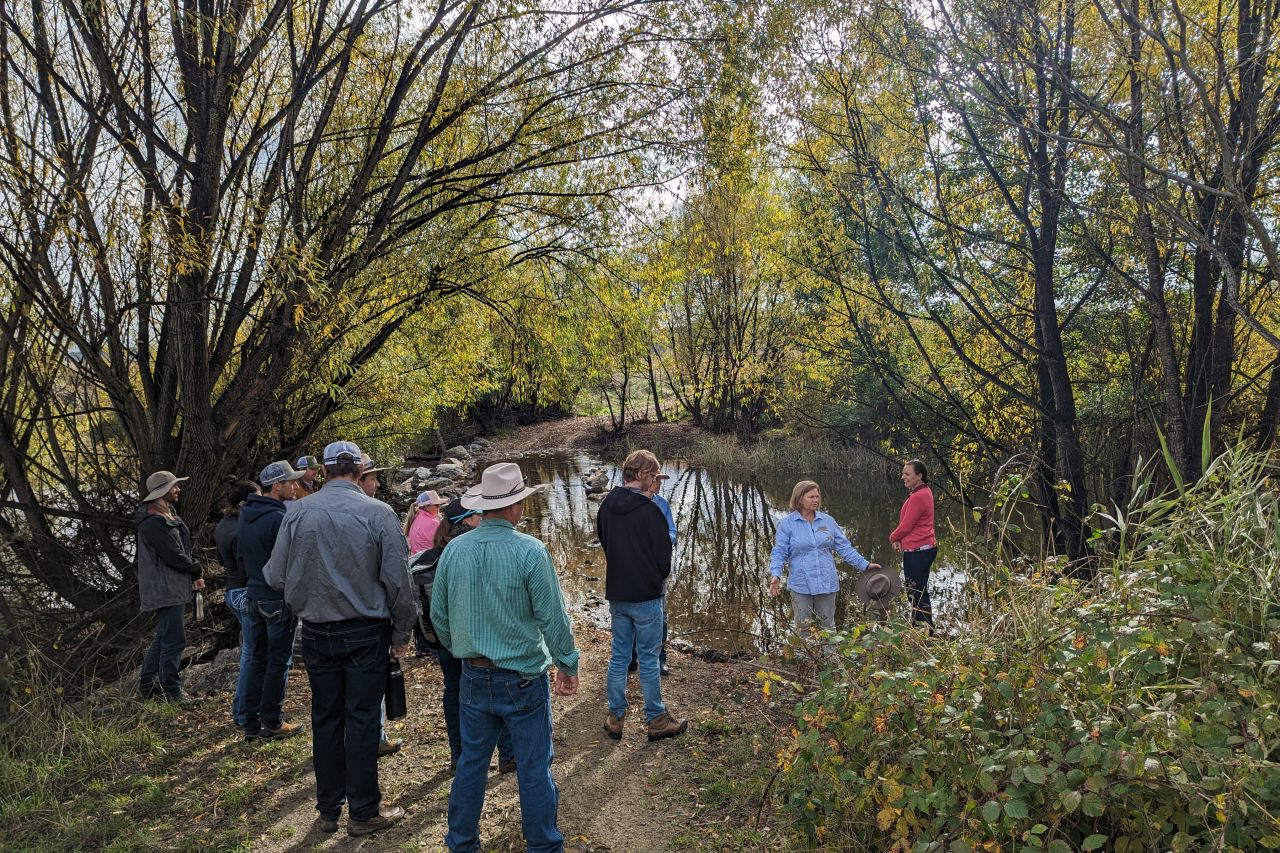 The Mulloon Institute's Nolani McColl at one of the many landscape rehydration structures in the upper reaches of Mulloon Creek. Credit: NQ Dry Tropics
The group also toured farms using a wide range of regenerative farming techniques from high-end science-driven properties through to a minimal input, nature-focused property on the final day.
In between property tours, the group participated in a series of 'bootcamp' sessions with various Mulloon Institute representatives, including north Queensland-based grazier and Regenerative Agricultural Consultant Sam Skeat who focused on landscape rehydration.
Grazier John Skinner from White Kangaroo Station said the trip had sparked many thoughtful conversations with his wife Bree about what they saw related to their property despite very different country, conditions, rainfall and climate.
In the southern tablelands of NSW, "they can probably run a beast to an acre, where we are more likely to be running one beast for every 13 or 14 acres in most years... very different. But there were things we picked up, particularly with slowing water flow and knowing how to plug creeks and flowlines to get a result," said John.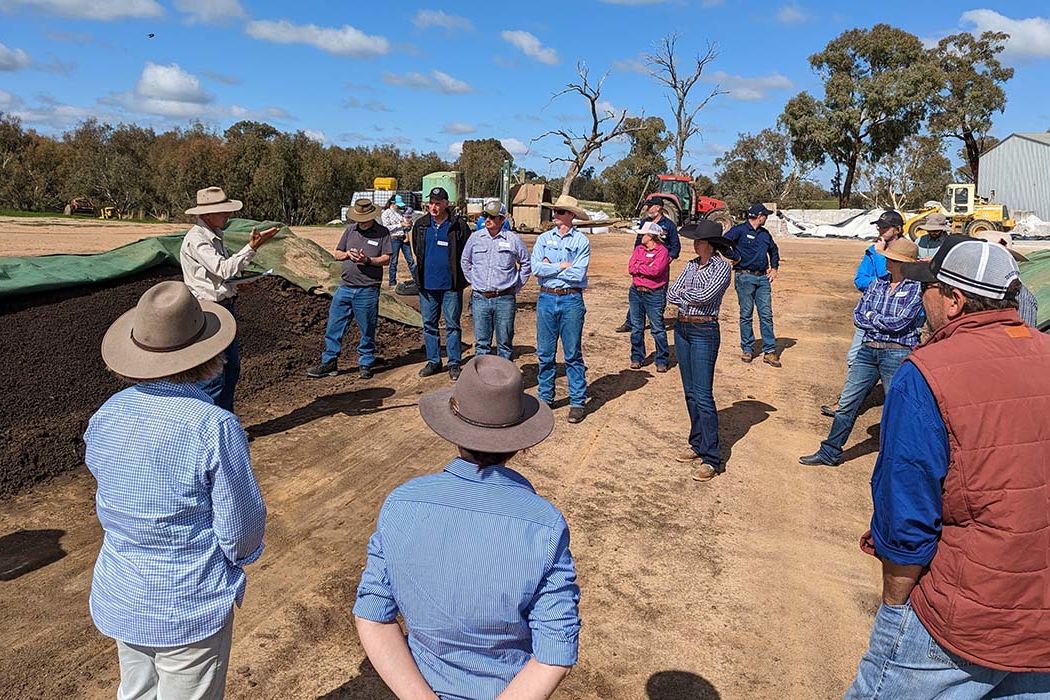 Chairman of YLAD Soils, Bill Daly explains the process behind the commercial grade compost produced at the site. Credit: NQ Dry Tropics.
The visit to 2019 Farmer of The Year, David Marsh's minimal-input farm was particularly instructive. Boorowa grazier David Marsh began his journey into nature-focused regenerative agriculture in the 1980s, after a drought brought him to the edge of ruin.
"He had some of the best grass cover with very little inputs. It just shows the more you look after your country, the better it will be for all sorts of life on it," John said.
Weeks later, John and Bree are still talking about different aspects of what they saw on the tour. "It's certainly got us onto a different line of thought," he said.
Lamington Park graziers Sam and Genevieve Clarke were excited to see land that had benefited for decades from the same rotational grazing regimes they introduced on Lamington Park five years ago.
"We've seen first-hand what can be achieved in five or six years; it was great to see what can be established in the longer term," Sam said.
"You always get to a stage where you want to accomplish something more, the next thing, the next level. Particularly when you're talking about diversity, for instance, it was great to see how they were driving soil structure and soil carbon.
"It really was confirmation for us that we were on the right track," he said.
Sam said if ever they were to buy another block of land to graze, he would be sure of his ability to improve even the most degraded, barren patch of dirt. "Having the confidence that you will be able to get something happening, is a powerful thing," he said.