Project News ·
Latest Reef Trust Partnership Progress Update
Right now, more than 60 priority Reef projects are underway.

By 30 June 2021, the halfway point of the six-year Partnership will see close to two-thirds of the grant committed to projects making a real impact to saving our Reef and its marine life.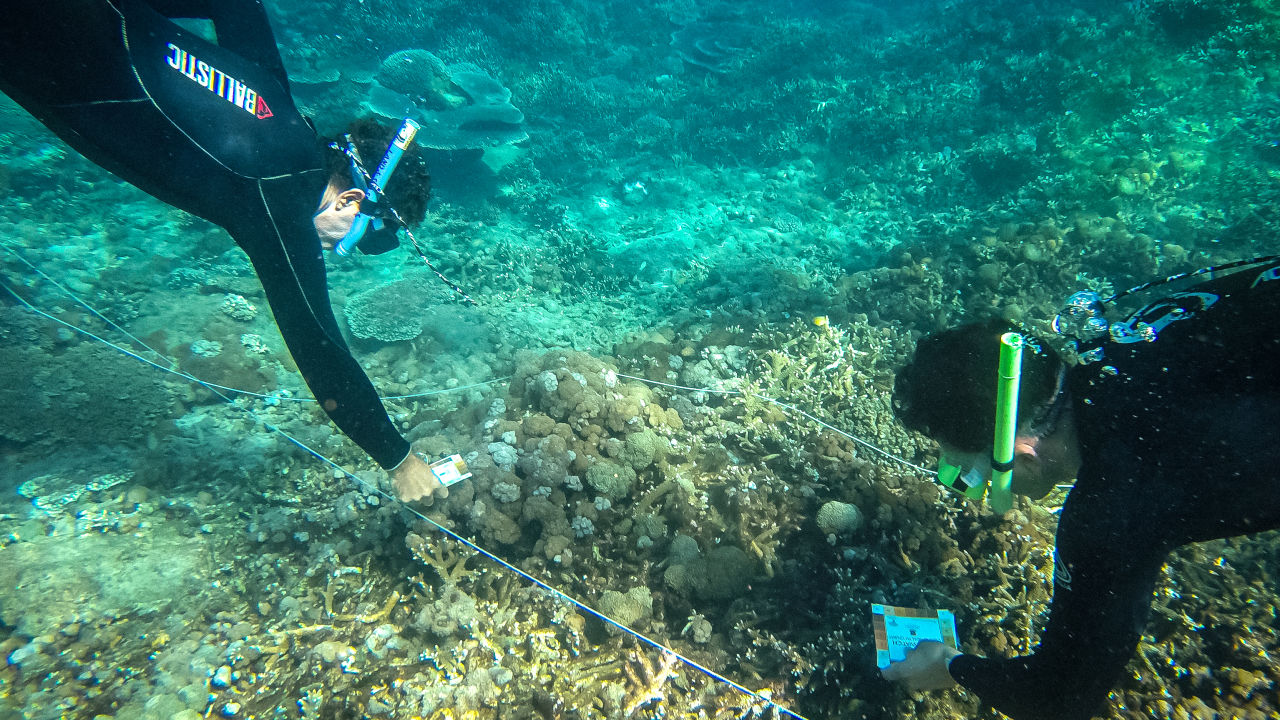 The Reef Trust Partnership is a landmark government investment in response to a growing combination of threats facing our Reef.

Through the Partnership, we're bringing together science, innovation and community to save our irreplaceable ecosystem for future generations.
Significant impact has been made in the first two years of the six-year Partnership across a number of key areas.
Through 11 on-ground water quality improvement projects worth over $19 million, we're empowering farmers to take positive action to protect the Reef by changing agricultural practices
Agricultural extension advice to more than 360 farmers through our on-ground projects and supporting them in the adoption of new practices
We've initiated eight major regional water quality programs in high priority catchments. Each regional program will see investments ranging from $4 million up to $27 million over three to four years
We've announced a $10 million water quality innovation program with projects spanning innovation in finance, technology, data and planning commencing in the 2020-21 year.
#Pioneering Reef Restoration and Adaptation Science
Alongside Australia's leading coral reef research and management organisations we've launched the world's largest coral reef restoration and adaptation program to research and develop 43 priority concepts to build the Reef's ability to bounce back from a growing combination of threats.
We're assisting coral reproduction with the Australian Institute of Marine Science to fast-track breeding and settling corals required for restoring reefs at scale.
#Protecting the Reef with Traditional Owners
18 Traditional Owner Reef Protection projects are currently underway that expand Traditional Owners' activities in three priority areas, Indigenous junior ranger programs, country-based planning and implementation of existing land and sea country plans. More than 500 are already participating in our junior ranger programs to develop the next generation of Reef protectors.
We've announced an initial $10 million investment for a Traditional Owner Reef Futures Fund to provide independent resourcing and long-term support for Reef-wide Traditional Owner Reef protection activities.
#Managing crown-of-thorns starfish (COTS) outbreaks
#Working with community to protect the Reef
We're supporting community groups and their 158 partners through 25 citizen science and local action projects with more than 7,000 community members already engaging in our Reef-saving projects.
We've announced Australia's first Reef Restoration Hub to boost efforts to protect and restore coral reefs in the iconic Cairns-Port Douglas region.
With our local partners, we've commenced community action planning in five Reef regions from Bundaberg to Cooktown which will work to integrate local coastal and marine activities with other Reef protection endeavours.
#Pioneering better monitoring and evaluation of the Reef
We've conducted a 25-day health check of remote far northern reefs to provide an updated baseline assessment of reef conditions and recovery in the remote northern section of the Great Barrier Reef.
We're further developing indigenous heritage monitoring through the Strong People-Strong Country Framework.