Project News ·
Regional water quality program supports farmers of the future
The Lower Herbert Water Quality program is supporting the next generation of farmers by connecting students with the expertise of local delivery providers.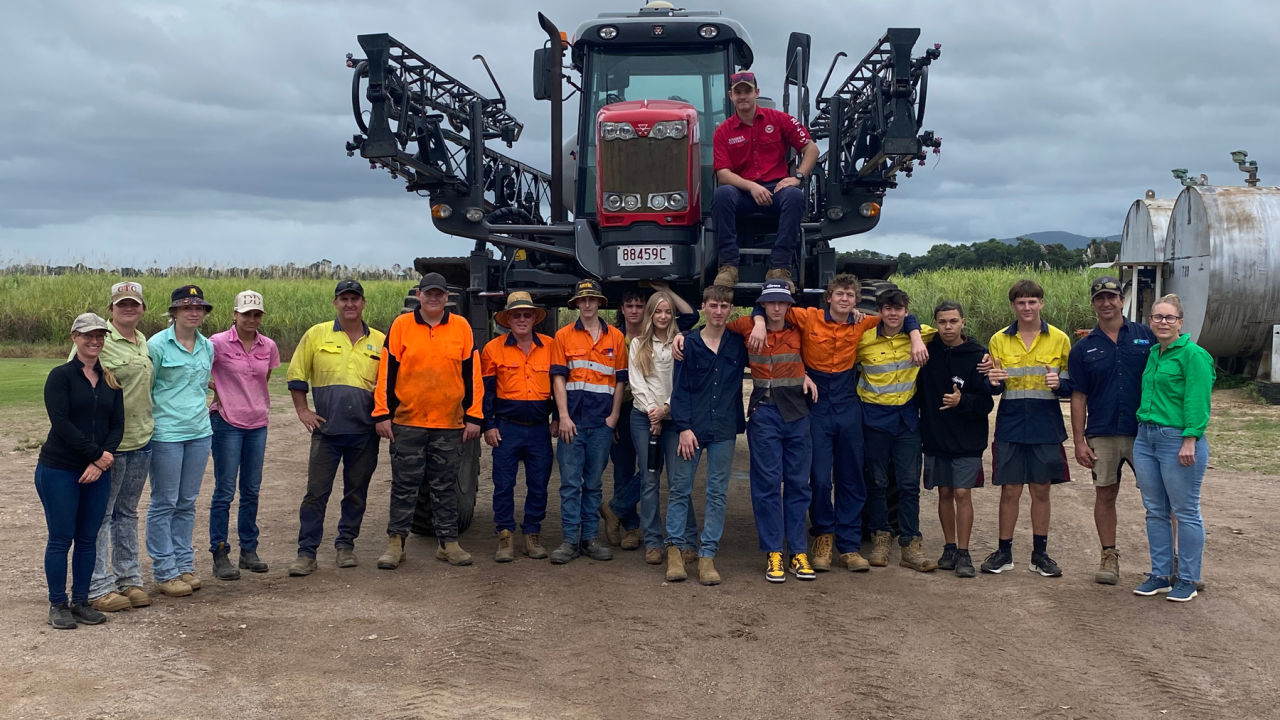 In Australia, over 3,800 businesses produce over 34 million tonnes of sugarcane annually. The median age of sugarcane growers is 59 years, which is higher than the all-jobs average of 40 years.
Ingham State High School students joined delivery providers and growers from the Lower Herbert Regional Water Quality Program for a two-day, hands-on agricultural workshop that highlighted opportunities to mitigate environmental impacts.
Manual Arts and Agricultural Teacher Jason Brown said it was great to work with local providers and growers and to gain an insight into how they are contributing to the reduction of nitrogen losses as runoff entering the Herbert River catchment and the Great Barrier Reef lagoon.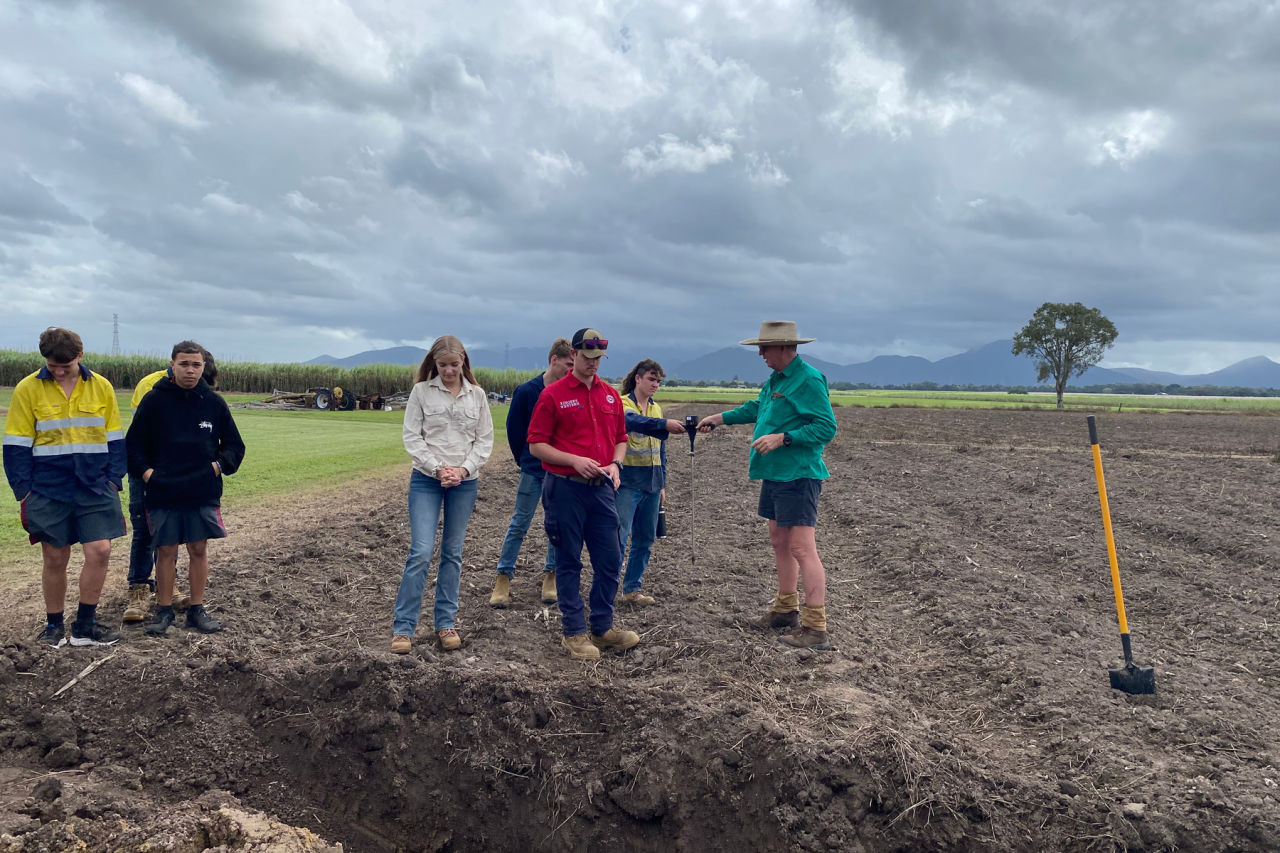 Students learn about soil health on the field tour with the Lower Herbert Water Quality Program. Credit: Canegrowers Herbert River
Carola Bradshaw, Canegrowers Herbert River's Regional Coordinator, said her role is to "support growing a productive, profitable and sustainable Herbert sugar industry together, now and into the future". Key staff from program delivery providers LiquaForce, Project Catalyst, Herbert Cane Productivity Services (HCPSL) and James Cook University's TropWater with representatives from Sugar Research Australia and Link2Country were bought together over two days in Ingham.
Students were provided with hands-on demonstrations of soil testing, water quality sampling, and GPS and electromagnetic soil mapping. Students also visited local farms to learn about the best practices for ground preparation, planting, harvesting and fallow crops.
"The best thing about this event was the opportunity to work with the providers that we have in our community. Students were involved with real-time farming, with people in the field doing things like GPS mapping, soil testing, water quality monitoring and looking at technologies for controlling application rates for fertiliser," said Mr Brown.
"Whether it's working in the field sector or becoming higher educated in agronomy or science biology and then returning, we need to attract those younger people back to our community."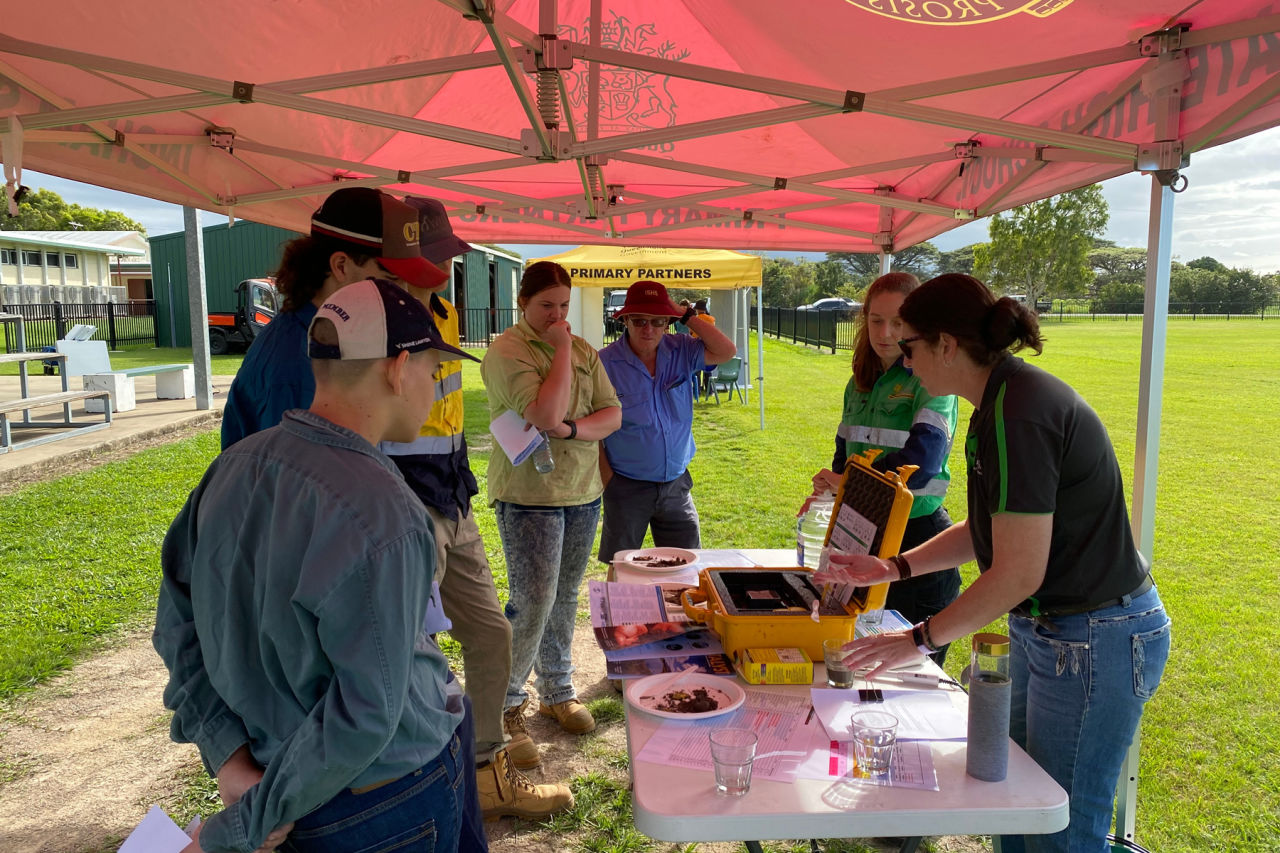 HSPCL's Megan Zahmel demonstrates soil testing. Credit: Canegrowers Herbert River
Ingham State High School has been delivering Certificate II in Rural Operations and Certificate III in Agriculture for the past six years with students furthering their education abroad and returning to work in the Herbert district.
"As a part of a farming community we see the benefits of delivering agricultural subjects and providing students with new skills. We have seen students move away from our community to obtain these skills and return to full time employment in the industry," continued Mr Brown.
The Lower Herbert Water Quality Program is preventing 140 tonnes of dissolved inorganic nitrogen from entering the Reef each year. Five local delivery providers are working collaboratively with farmers to increase understanding of farm management practices that improve productivity, profitability and sustainability of their farms while reducing runoff of dissolved inorganic nitrogen and improving water quality.
The $16.2 million program funded by the partnership between the Australian Government Reef Trust and the Great Barrier Reef Foundation is being coordinated locally by Canegrowers Herbert River. The local coordination of the Program brings together the Herbert sugar industry and enables greater innovation, integration and collaboration across the range of Herbert projects.
"We get involved in the program as there is a lack of professionals in our industry, we have an older generation of farmers in our community, and we need to attract the younger people back to our community," said Jason Brown.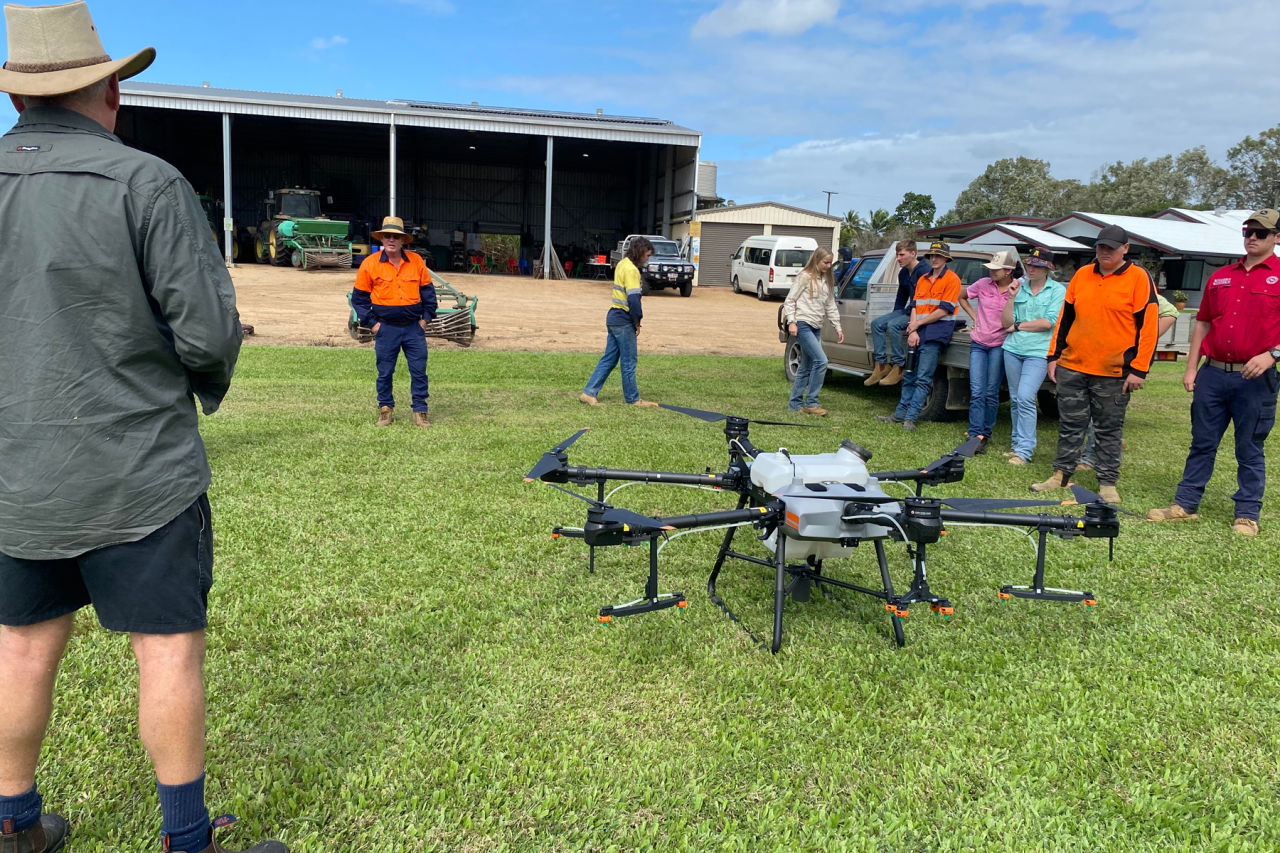 Students learn about drone technology and its role in farming. Credit: Canegrowers Herbert River