Tully Johnstone Regional Water Quality Program
Preventing up to 170 tonnes of DIN from entering the Reef's waters every year
The Tully Johnstone Water Quality Program aims to prevent 170 tonnes of dissolved inorganic nitrogen from entering the Reef's waters every year.

This $11.6 million investment under the Reef Trust Partnership is supporting projects that focus on reducing dissolved inorganic nitrogen (DIN) runoff via refined nutrient use efficiency (CANEGROWERS Innisfail/Tully) and Local Area Nutrient Datahub (LAND) Six Easy Steps optimised nutrient management plans (Liquaforce). An interactive water quality monitoring and extension program is also being implemented by James Cook University (TropWATER).

Program delivery will be managed locally by Terrain NRM who have been appointed as Regional Program Manager. They are supported by CANEGROWERS Innisfail as Regional Partnership Coordinator.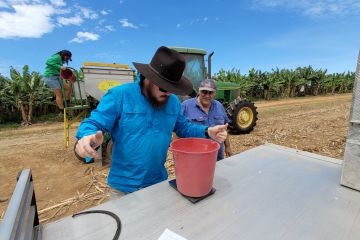 Cassowary Coast Reef Smart Farming
CANEGROWERS Innisfail/Tully $5,999,893
This project will work with sugarcane growers to improve nutrient use efficiency and banana growers to refine nutrient application. Enterprise-specific improvement plans will identify management actions to reduce constraints and decrease the amount of DIN that flushes into waterways. A targeted extension program will be supported by shared learnings of cost-effective treatment systems and drainage improvements such as vegetated drains and sediment retention systems.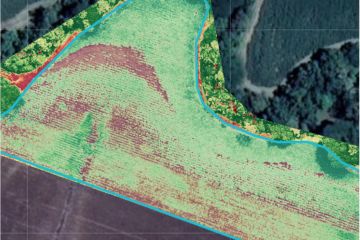 Local Area Nutrient Datahub (LAND)
Liquaforce $854,000
LAND will onboard 10 growers across 2,000 hectares to optimise Six Easy Steps nutrient management plans and provide secure, private and accessible digital storage of farm, soil and production data, resulting in an improved understanding of underlying agronomic issues and identification of suitable farming solutions.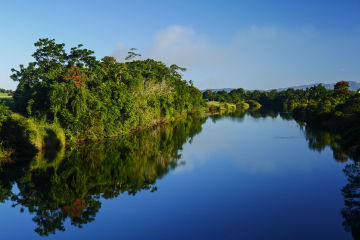 Tully Johnstone Water Quality Program
James Cook University (TropWATER) $800,000
This project will implement a dynamic, interactive water quality monitoring and extension approach that results in great rapport, research credibility and mutual understanding between scientists, extension practitioners, land managers and farmers. The aim is to improve farm management practices across the Tully-Johnstone region, leading to water quality improvements.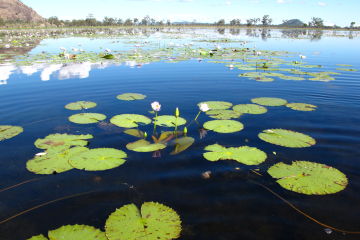 Tully Johnstone Wetlands Monitoring Project
Terrain NRM $369,302
This project involves water quality monitoring of a natural wetland and a constructed wetland in the Tully Johnstone region over the 2023/2024 wet season. The purpose of the project is to enhance our understanding of how wetlands work as treatment for nutrients (particularly dissolved inorganic nitrogen) and sediment in the wet tropics, including an understanding of water balance hydrology and nutrient processing models in wetlands.