Project News ·
Local Action program
Pilot program design, achievements and learnings 2019-2022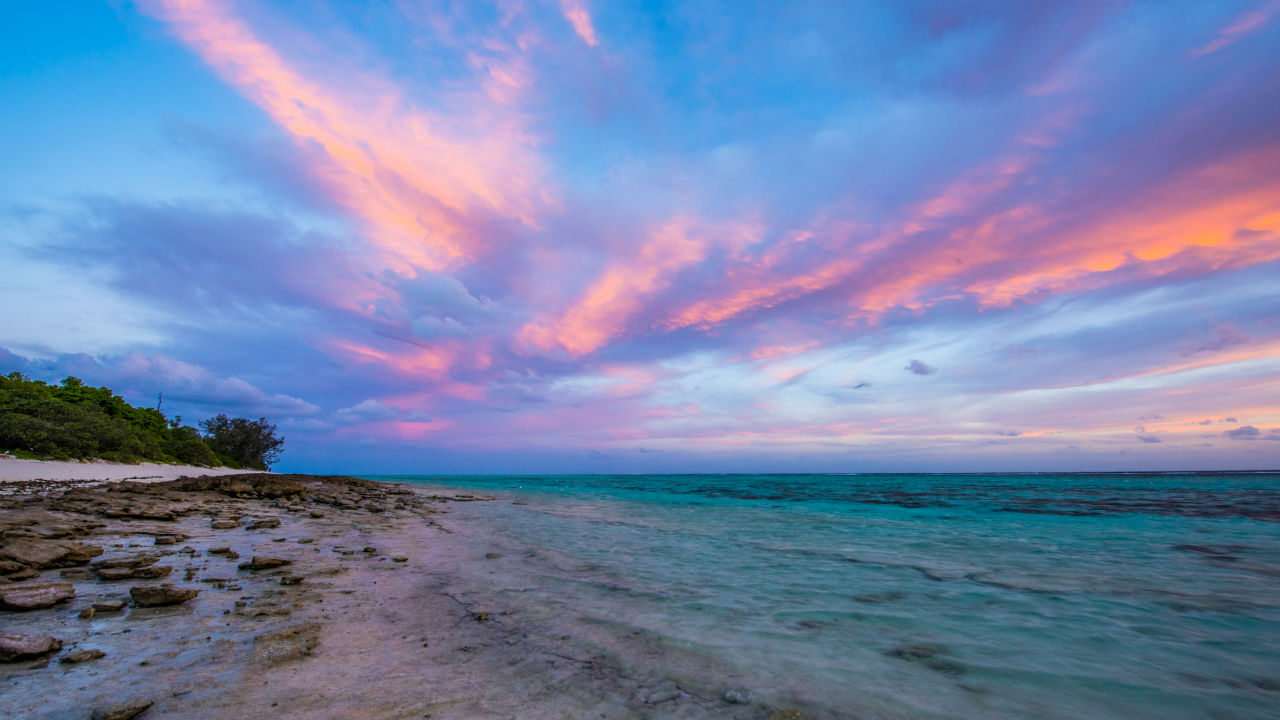 Tapping into a network of Reef Champions
Strengthening and piloting new approaches to enable impactful community-led work is integral to the Reef Trust Partnership Community Reef Protection program model. This approach aims to build on work underway to strengthen collective action for Reef protection and resilience in the face of climate change and local threats.
The development and delivery of the local action program was designed to tap into the local knowledge and insights of the network of the well-established Local Marine Advisory Committees (LMACs) spanning Queensland's coast.
The program activated a series of locally-driven and highly collaborative community-led projects that collectively brought together 163 partners from Bundaberg to Cape York.
This blog reflects on the design of the program, its achievements to date and provides ideas around the next steps and how we apply what we learned along the way.
In 2019 and 2020, the Great Barrier Reef Foundation worked with the Great Barrier Reef Marine Park Authority (Reef Authority) to design and deliver the first round of local action projects championed by LMACs. The LMACs provide a community forum for a diverse range of sectors including interest groups, government, business and the community to discuss issues around marine resources. They are the only forum of their kind in Queensland, connecting a diverse range of Reef-focused individuals to each other and the Reef Authority.
LMACs identified key local issues and solutions as part of the program design process. Common themes were climate change, litter source reduction, declining water quality, direct human impacts (e.g. overfishing), coastal degradation and lack of awareness and understanding about Reef threats.
This program design approach offered two opportunities:
Insights provided by the LMACs on important issues in their communities helped to inform the broader Reef Trust Partnership Community Reef Protection program design.
LMACs had an opportunity to nominate a project to address a local Reef threat and identify a potential suitable project lead to apply for a grant opportunity to undertake the project.
LMACs and project partners worked together in a range of ways to deliver the local action projects. In some projects, LMACs actively guided delivery of the work, in others LMACs received regular updates from their project partners on progress.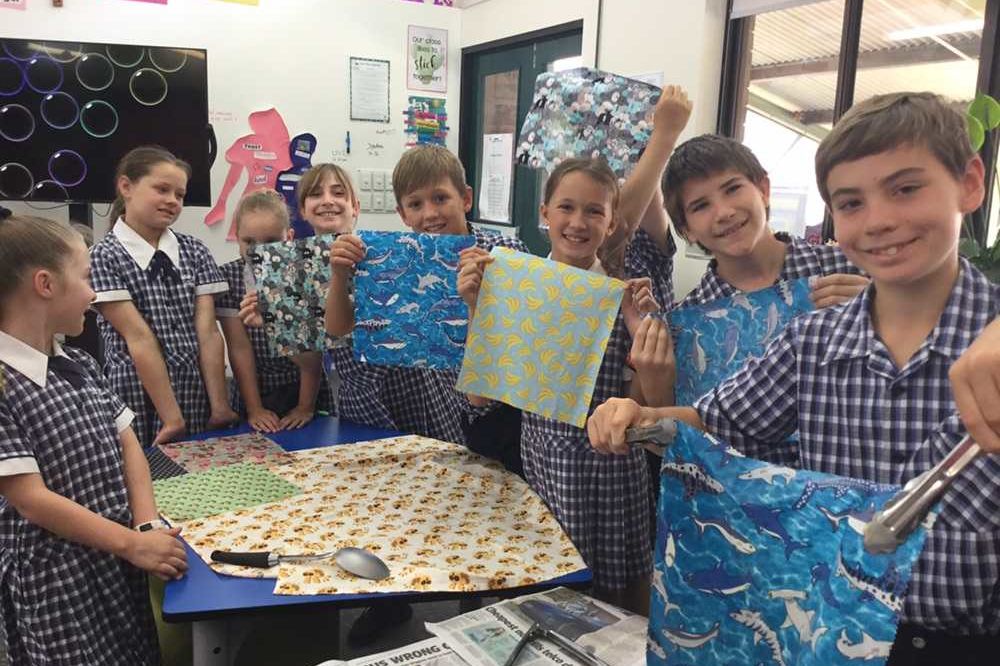 Students at St Johns Lutheran Primary producing their own beeswax wraps. Credit: Sammy Mac
From 2019-2022, 19 local action projects (including nine projects that continued into the second year) have engaged communities in a range of practical solutions to tackle local Reef threats. Together these projects have focused on three key areas: catchment and waterway protection, habitat rehabilitation, and litter and marine debris source reduction.
To date, these projects have:
Empowered 5,081 community engagements to contribute to hands-on field activities, capacity building and educational activities.
Delivered 97 education, outreach, and training activities to enable the wider community to protect catchments and waterways.
Restored 2.5 hectares of habitat, restored an urban drainage system, and planted 3,170 plants to improve fish habitat and the quality of water flowing out to the Reef
Prevented more than 260,000 items of litter from reaching waterways through collecting rubbish in stormwater traps, and documenting data into the Australian Marine Debris Database to create source reduction plans.
Contributed to 20 uses of community data to inform management actions or planning by way of regional report card partnerships, local councils and the Queensland Government.
Two projects are still ongoing to June 30, 2022 to finalise project implementation for a targeted behaviour change program in the Cape and design a fishway for a wetland in Ingham.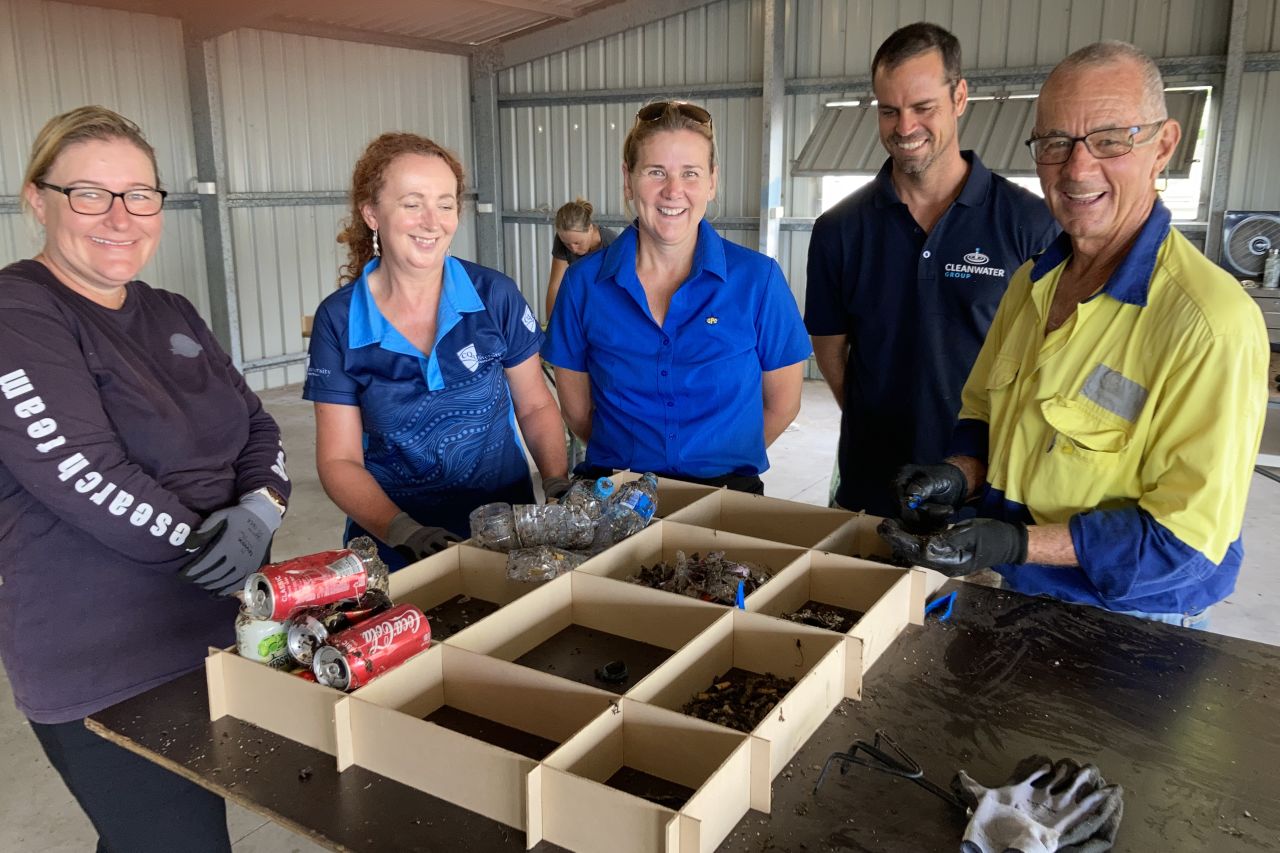 Drain Buddy audit with Fitzroy Basin Association, Tangaroa Blue, CQU, GPC, CleanWater. Credit: FBA
Learning from a new model
After the first year of projects, both LMACs and project partners were invited to share their feedback about the project framework and further opportunities.
Key feedback and learnings included:
There were three themes reported as the greatest outcomes from the first stage of local action projects - collaboration, community education and youth empowerment.
Feedback indicated that offering longer timeframes for project applications, as well as support for project design could help to enable the project development process.
There was strong interest in more sharing and collaboration across the LMAC network and projects – some ideas included site visits, regular updates, project communication materials and leveraging different skill sets across the network.
In general, there was strong interest and support for capacity building activities that bolster specific projects and more widely generate shared interest areas, especially for communications and monitoring & evaluation of project impacts (in particular for behaviour change initiatives).
There was wide support for focusing on a collective impact approach around a central theme - with local action on climate change and resilience-building as a shared identified priority across the regions.
There was strong support from councils in delivering on local action projects (involved as a lead or partner in 16 out of 19 projects) and further feedback from Reef Guardian Councils demonstrating strong interest from Reef councils to further engage their communities in Reef protection activities.
How are we putting learnings into practice?
Building on the first year of projects, a project continuation grant was opened to build on momentum and outcomes. This approach also acknowledged the challenge of funding continuity for community programs and enabled projects to maintain, strengthen and expand their activities.
During the second year of projects, an opportunity was identified to support collaboration across four projects working on litter source reduction. Project staff were connected online to discuss methods, challenges and ideas. As a result, new networks were formed, and resources shared.
One local action project in Port Douglas focused on the development of a community-led sustainable fishing strategy. GBRF received feedback that there was a strong interest in this model from other regions. GBRF worked with Douglas Shire Council to develop an impact story about their Fishing for the Future project to help share the model for wider uptake.
Following strong LMAC feedback around a community-led climate action and resilience theme, GBRF has been actively exploring options for the next stage of projects. This interest in community-led climate action reflects similar feedback from other community program activity areas, such as Community Action Plans.
Key focus areas to explore for design of a community-led climate action program are:
Addressing key gaps and opportunities, including designing impactful climate action projects, and training in behavioural science and communications for change
Measuring collective climate actions
Connecting a range of partners across community to grow partnerships for planning and delivery
Tapping into strong interest from local councils in leading actions in their community
Supporting opportunities to share learnings across projects, and
Providing a platform for broadscale communications and celebrating success
The next phase of grants will integrate these learnings and feedback.

GBRF believes that LMAC networks play a valuable role for informing local actions to protect the Reef, and hold great potential to help further mobilise a powerful community network.
GBRF aims to continue working with LMACs to identify how the network can help to empower a collective impact approach to amplify community-led action for the Reef.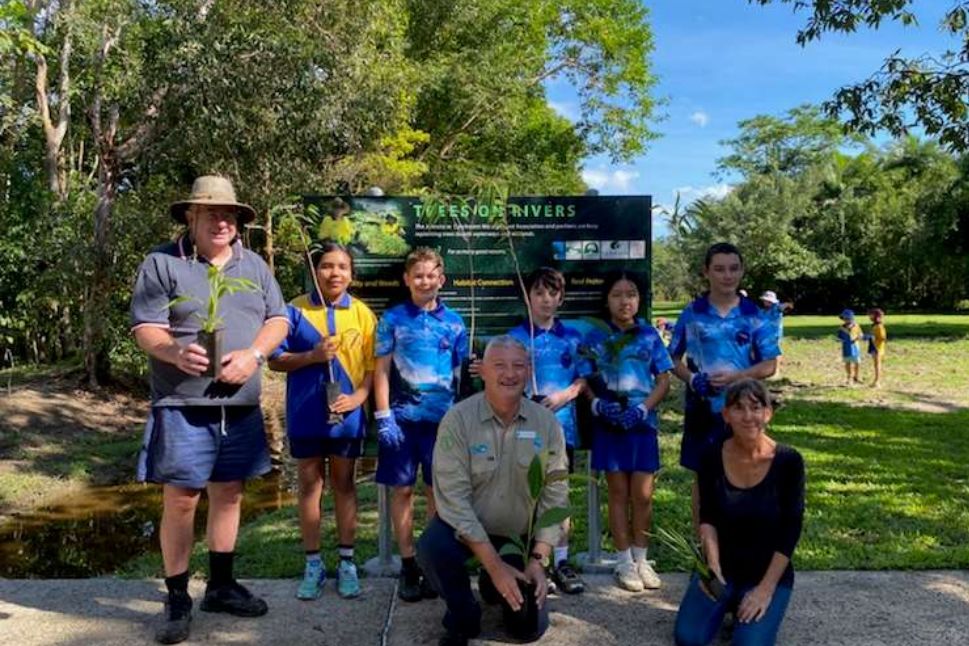 Johnstone River Catchment Management, Flying Fish State School and Cassowary Coast Council on site at the project (Credit: JRCM)
The Local Action Grants program is funded by the partnership between the Australian Government's Reef Trust and the Great Barrier Reef Foundation.