Community-led conservation
Everyday heroes are building Reef resilience in the face of climate change.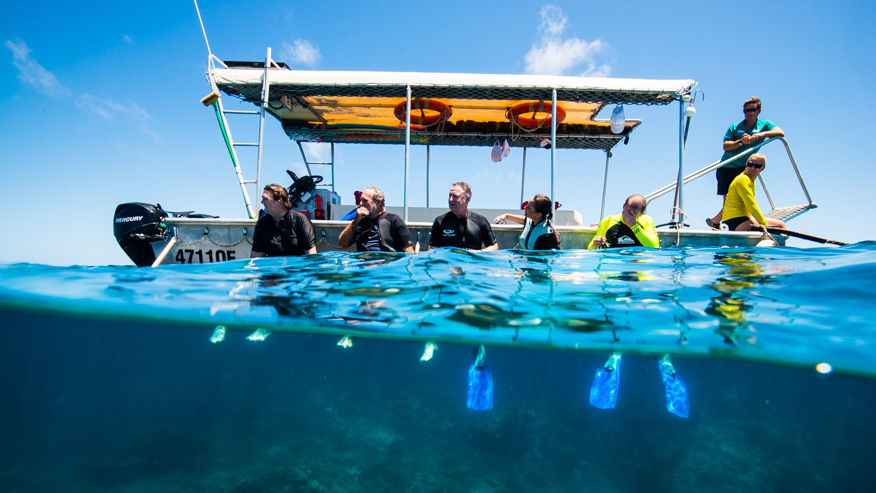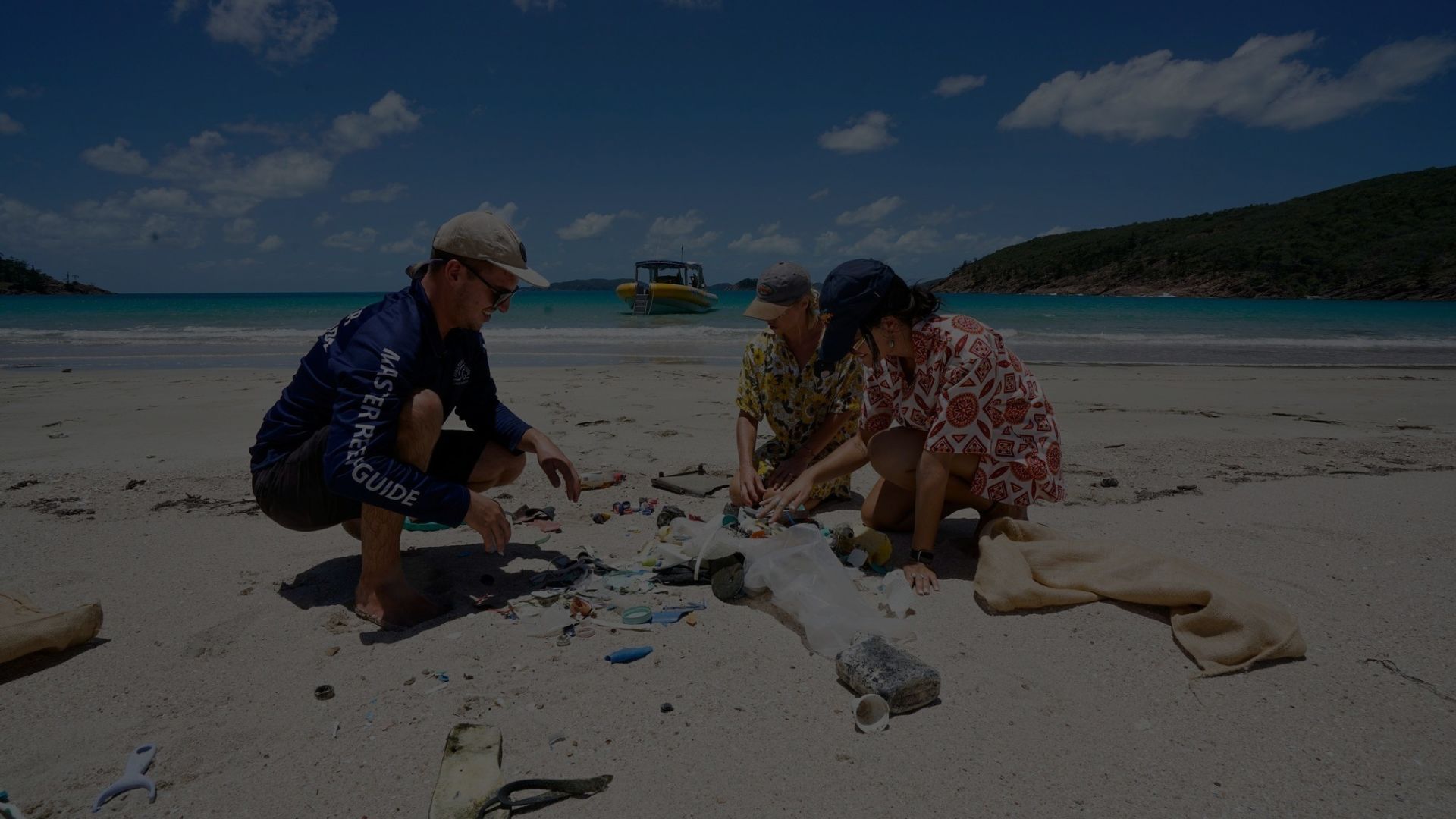 #The problem
To meet the scale and urgency of the challenges we face, we must find new ways to work together to protect the Reef.
Communities are rising to the challenge – wanting to understand, influence and do more in terms of on-ground actions. Everyday heroes are bringing their rich local knowledge, inventive ideas and strong networks to deliver practical local action that builds Reef and community resilience in the face of climate change. We work with partners to build projects that further enable the powerful potential of community-led efforts, and better connect the contributions of many.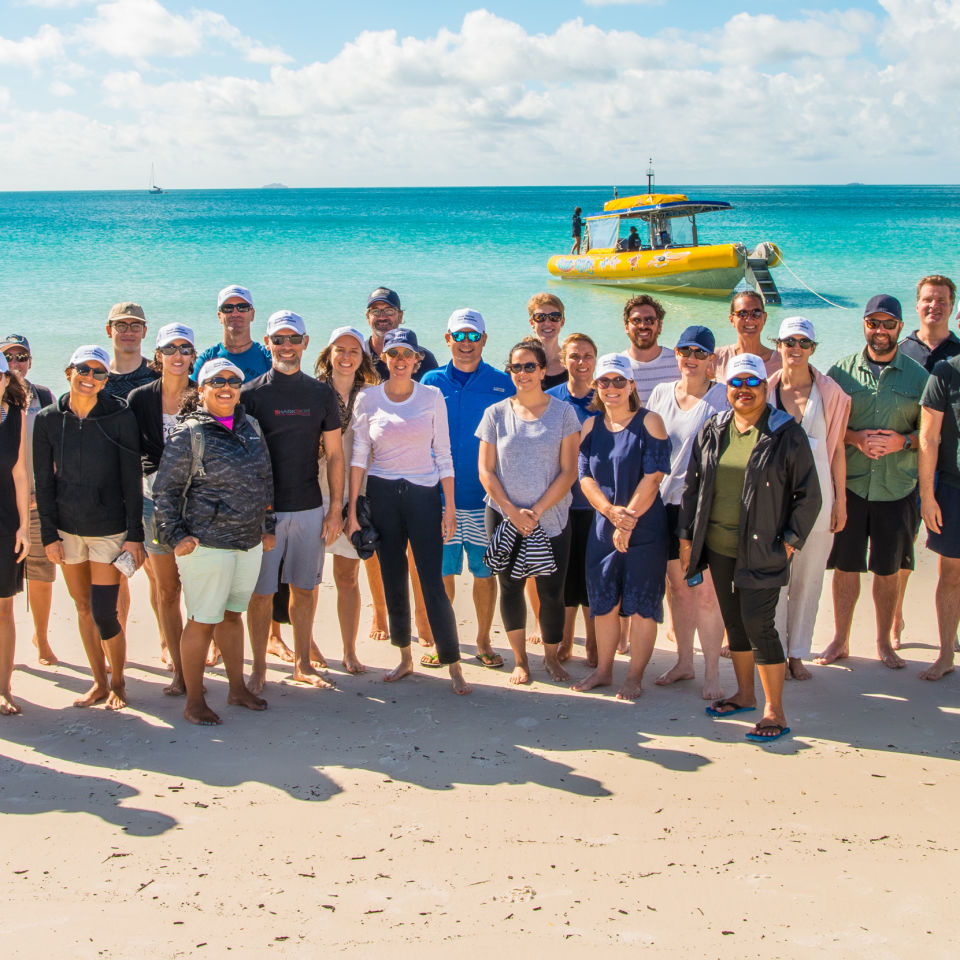 We've pioneered this global partnership to support World Heritage Reefs, and the communities that depend on them, to adapt to climate change and other local threats. We're bringing together communities, Reef managers and resilience experts in Palau, New Caledonia, Belize and Ningaloo to develop new solutions to protect these critical reef sites.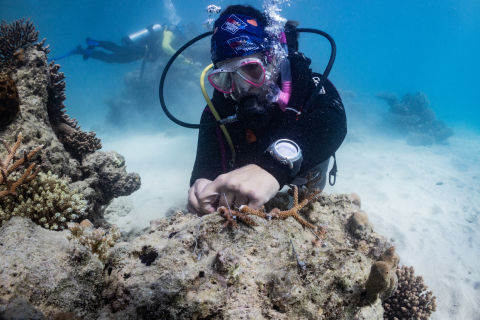 Coral Nurture Program
We're supporting a unique tourism and research partnership in the Cairns-Port Douglas region and Whitsunday Islands, which is propagating, out-planting and monitoring corals on local reefs. This project is building knowledge about the cost-effectiveness of coral out-planting at scale across high-value sites and operations. The project brings together five local tourism operators working with University of Technology Sydney to evaluate and optimise practices for wider adoption.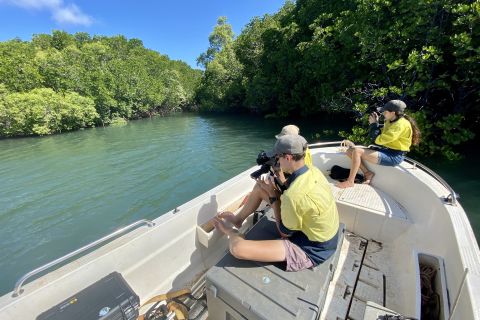 Wet Tropics Local Action Plans
Cairns & Far North Environment Centre and Earthwatch are working with a range of partners to collect and report community mangrove health data and translate this into on-ground, community-led action to care for coastal habitats through local action plans.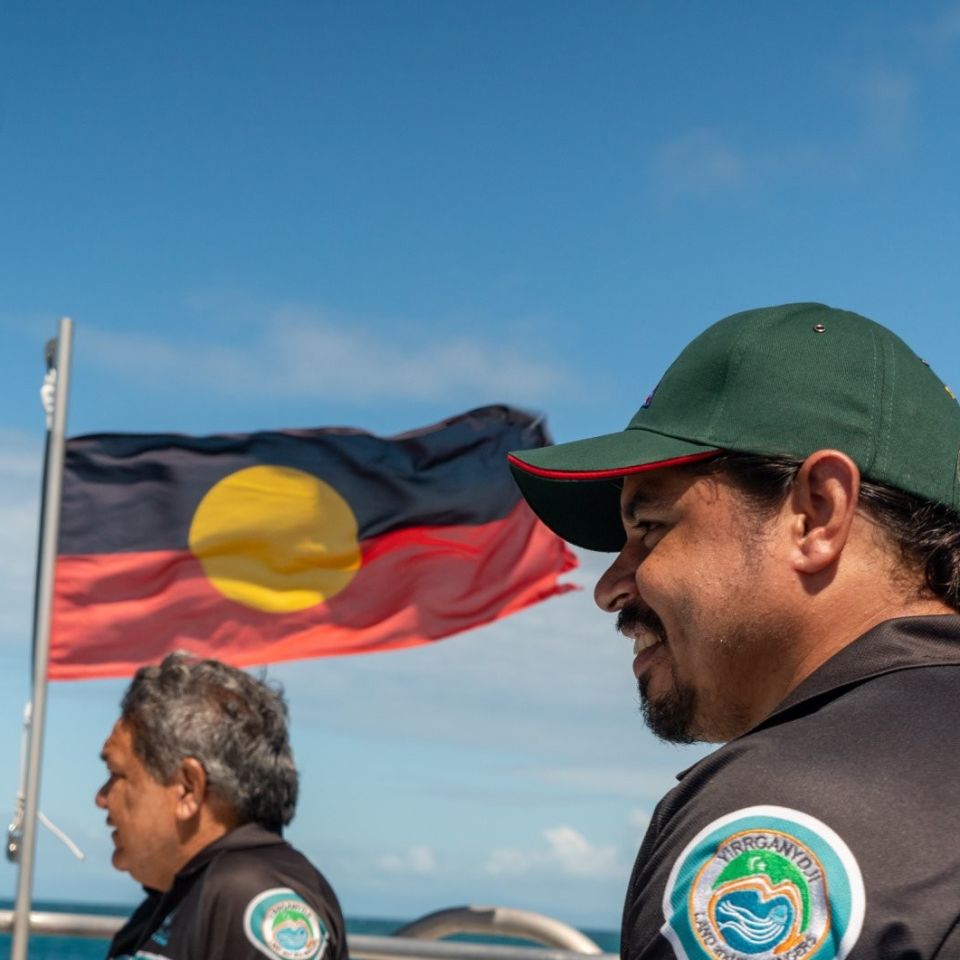 Kul-Bul: Spirit of Sea Country
Project partners Dawul Wuru Aboriginal Corporation, Dreamtime Dive and Snorkel and Reef Restoration Foundation developed a reef assessment tool that brings together cultural knowledge and scientific monitoring to guide future on-ground actions to care for three reefs in Yirrganydji sea Country.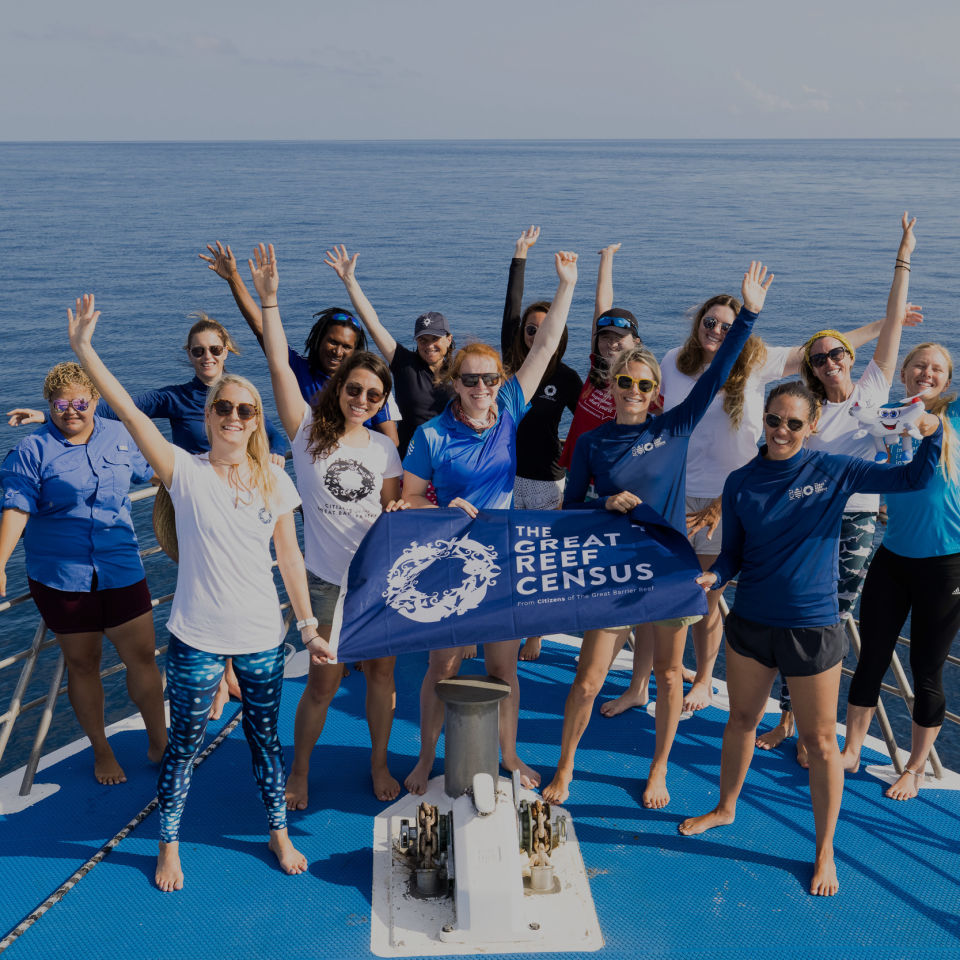 Great Reef Census
Citizens of the Great Barrier Reef has activated a network of people and vessels across the Reef to gather citizen science reconnaissance data on coral reef state and enhance opportunities for targeted research projects to secure cost-effective sea time.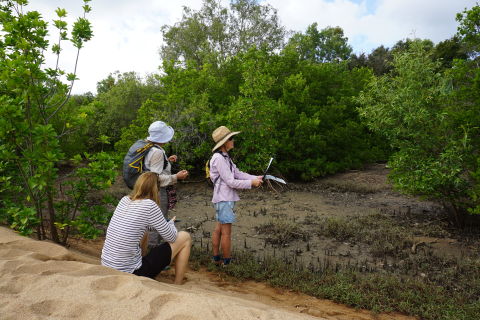 Yunbenun-Magnetic Island Community Action Plan
This Community Action Plan, coordinated by Magnetic Island Community Development Association, is uniting a range of partners for a whole-of-island approach to understanding place, protecting unique values and building resilience.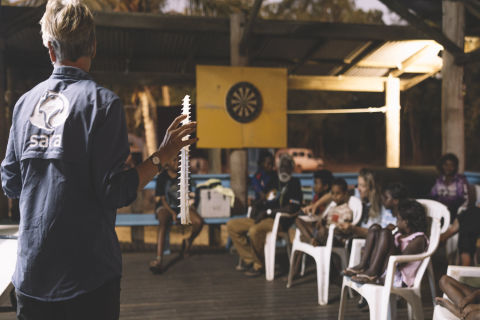 Activating sawfish stewards
Sharks and Rays Australia is working with Aboriginal Land and Sea Ranger groups and recreational fisher associations to increase sawfish sightings by citizen scientists, gather distribution and range data, and identify actions to help enhance protection efforts.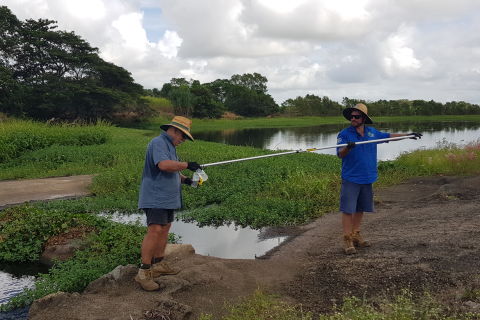 Citizen science fish monitoring innovations
Pilot projects are being run by Ozfish and CSIRO across the northern and central Great Barrier Reef, with communities piloting ways to better understand local fish communities and the impacts of waterway health.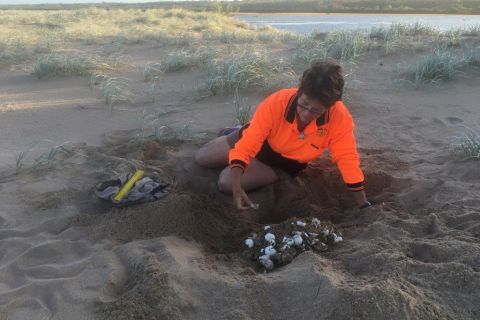 Caring for turtles
For more than 40 years, Turtle Care has been monitoring and protecting turtles at Wreck Rock. The project is now catalysing the launch of the Queensland Marine Turtle Network to support community groups leading turtle care efforts across Queensland.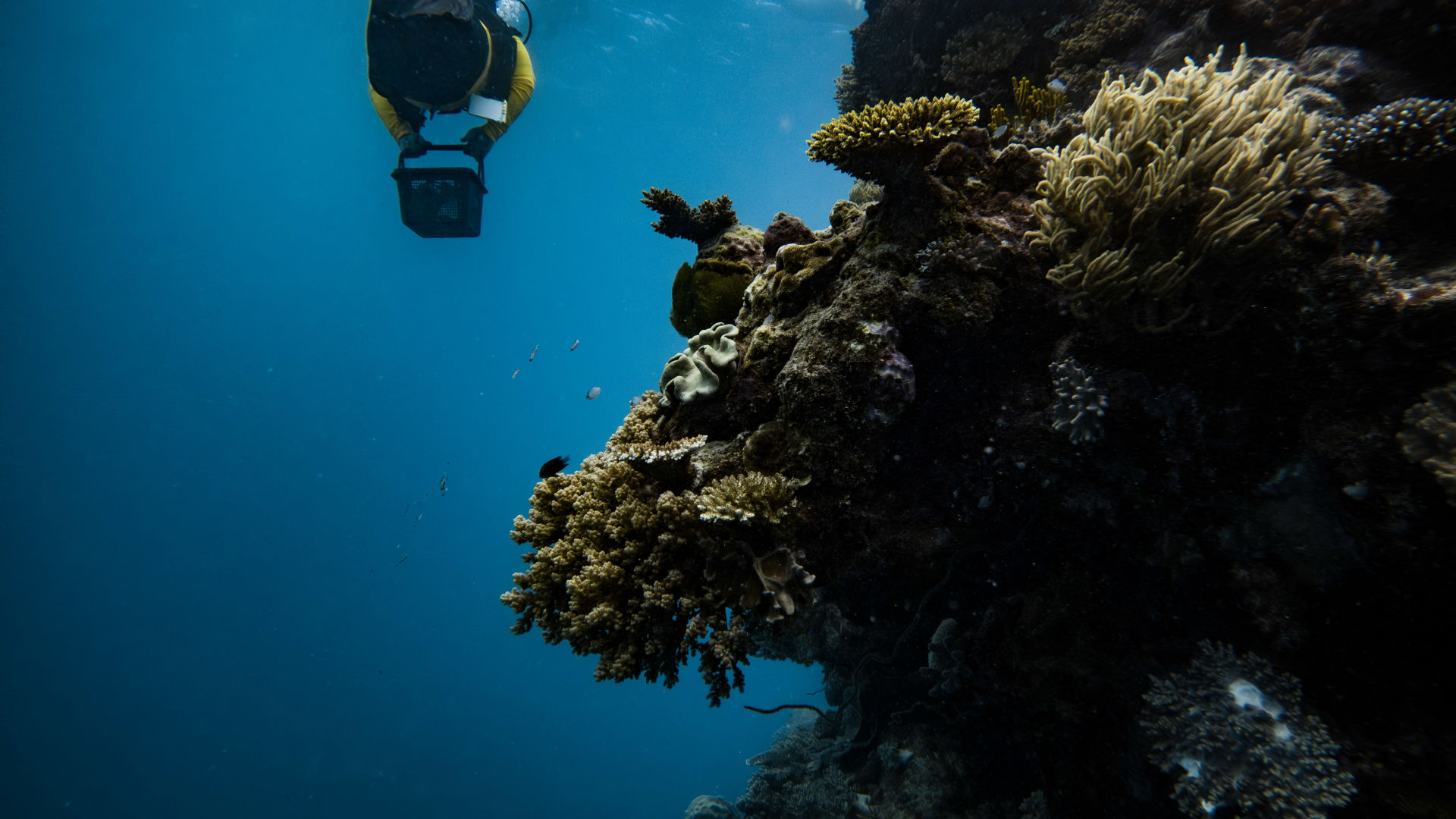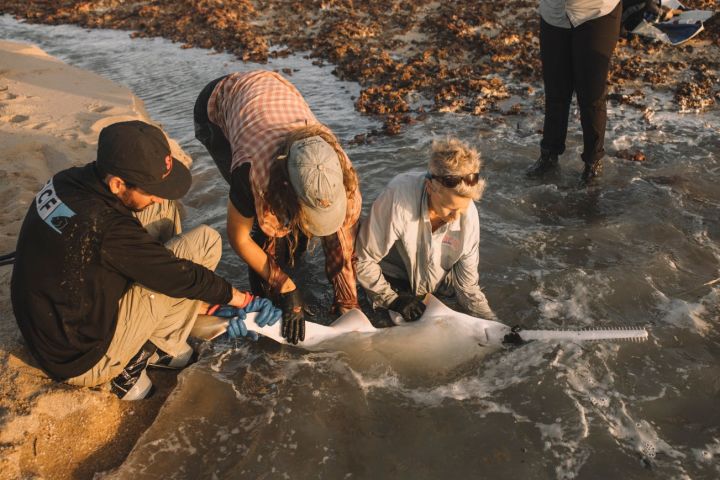 Monitoring sawfish on the Eastern Cape York Peninsula. Credit: Kieran Tunbridge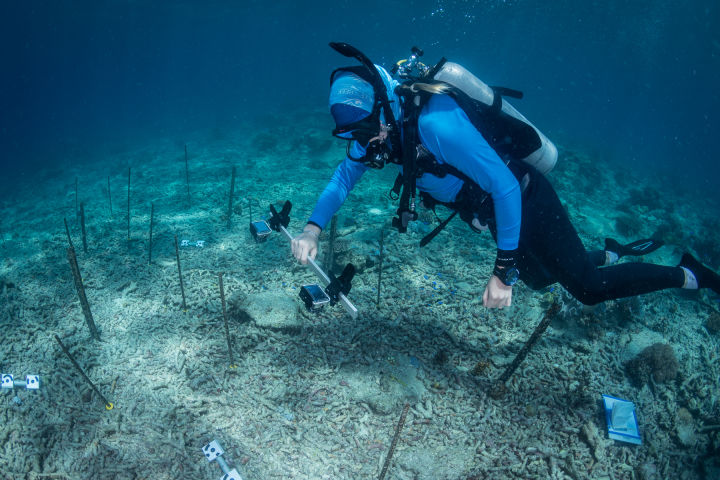 Monitoring corals planted at Moore Reef. Credit: Matt Curnock, CSIRO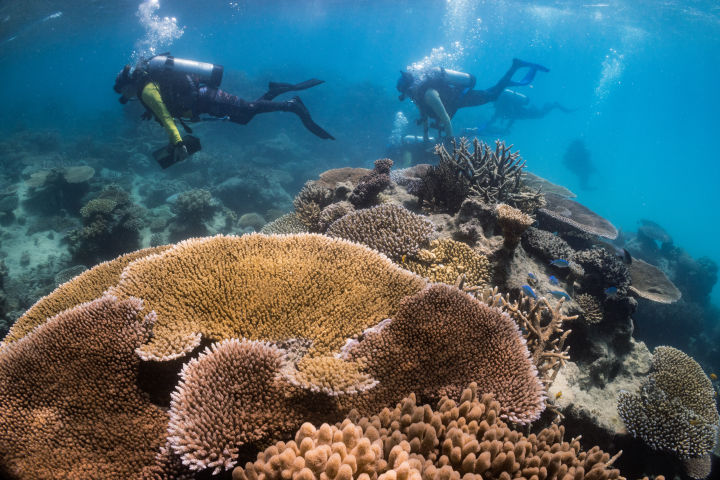 Planting coral fragments at Coralpalooza in Port Douglas. Credit: Pablo Cogollos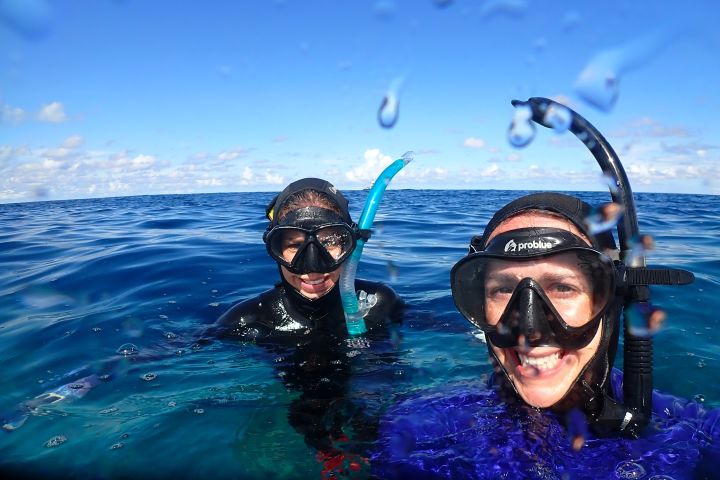 Collecting data for the Great Reef Census COTS expedition. Credit: Jennifer Loder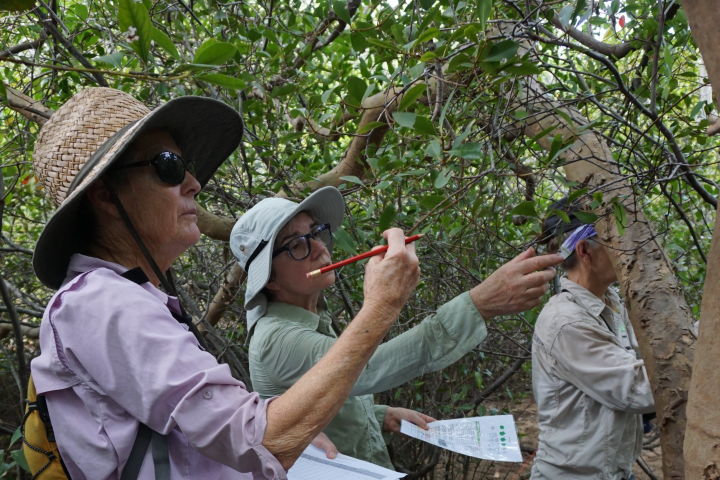 Monitoring mangroves on Magnetic Island. Credit: Emma Muench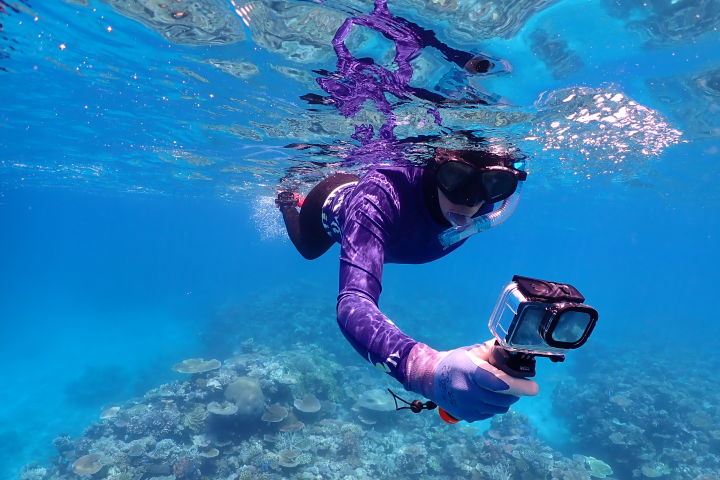 Photographing coral reefs for the Great Reef Census. Credit: Jennifer Loder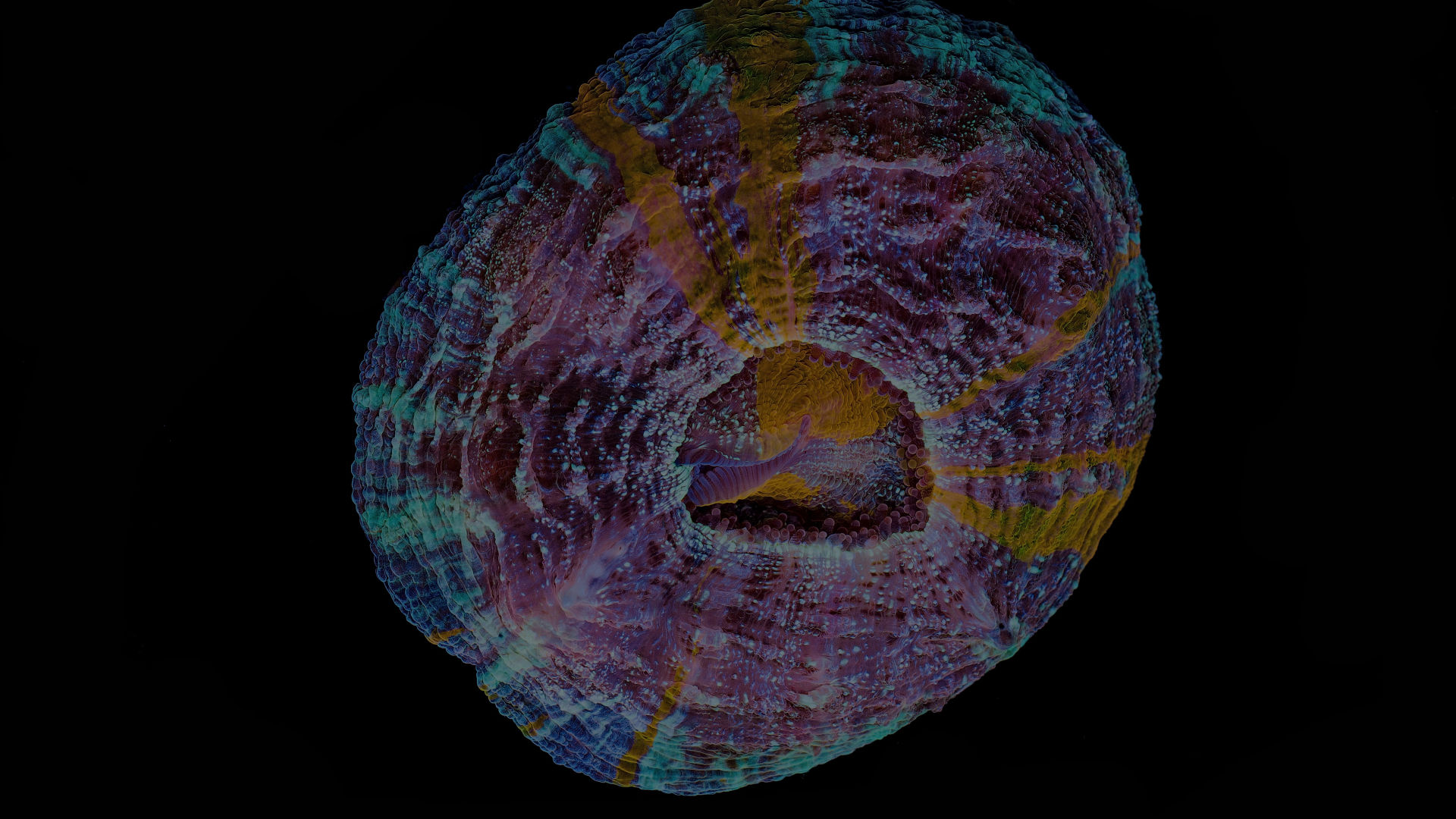 #Plant a Coral and restore the Reef
​Make a tax deductible donation and help the Great Barrier Reef.​