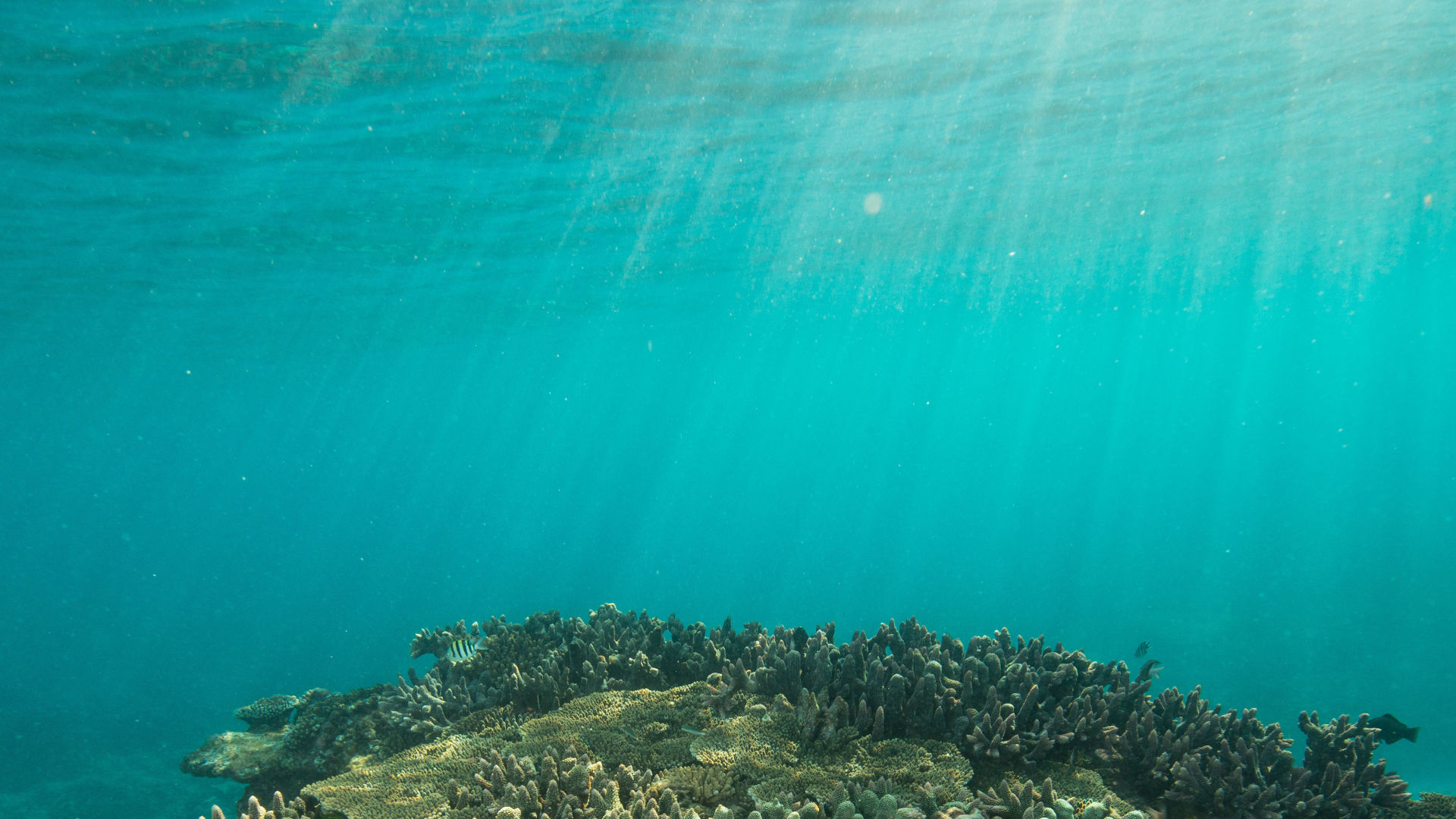 Cairns-Port Douglas Reef Hub and Projects
The Cairns-Port Douglas Hub will build on and accelerate work underway on local Reef site stewardship, and connect local action with large-scale coral intervention and adaptation research.
The Cairns-Port Douglas region is home to multiple coral restoration and stewardship projects supported by Traditional Owners, scientists, tourism operators and the community who are deeply committed to a healthy and resilient Reef.
Throughout 2020, more than 30 individuals from 20+ organisations and businesses contributed their insights and ideas to shape the design and development of a Cairns-Port Douglas Reef Hub.
The Hub seeks to strengthen relationships between groups undertaking a range of scales and approaches to reef intervention and stewardship actions to deliver greater collective impact in building reef and community resilience in the face of climate change.
To support the activities of the Hub, a set of projects have been funded through an Expression of Interest in 2020 to deliver impactful approaches that accelerate site-based recovery of coral and support Reef stewardship. Learnings from these projects will be shared across the Hub network.
Cairns-Port Douglas Reef Hub Discussion Paper
Coordination
Strengthening on-ground project delivery, learning and sharing
Communication
Creating a forum for Traditional Owners, the tourism industry and community to share stories about the work and the why
Connection
Connecting local-scale projects with those underway in other regions as well as the larger-scale Reef Restoration and Adaptation Program
Capacity
Providing tools and capacity-building to strengthen the design, implementation and monitoring of restoration projects to deliver outcomes
A unique tourism-research partnership in the Cairns-Port Douglas region is building reef site stewardship capacity through supporting nursery-based coral propagation, out-planting and monitoring of 100,000 corals on local reefs. This project will build knowledge about the cost-effectiveness of coral out-planting at scale across diverse "high value" sites and operations, as well as explore sustainable financing options to deliver a new reef stewardship model needed to enhance resilience under climate change. The project brings together five local tourism operators working with University of Technology Sydney to evaluate and optimise practices for wider adoption.
This project tests a new method of creating coral larval seeding units using "mini-tiles": small clay tiles that offer a place for new coral larvae to settle and grow. Such mini-tiles could play a future role in local-scale restoration and be a useful tool for researching how micro-habitat influences coral out-plant survival. STEM students will help with the making of the mini-tiles, and participate in coral monitoring.

The use of mini-tiles is made possible by Coralclips, a small attachment device developed by Wavelength that enables rapid and secure fixing to any consolidated reef substrate.

The project focuses on 'brooder' coral species, which fertilise and release relatively advanced coral larvae that are almost immediately ready to settle, unlike 'broadcast spawning' coral species that release eggs and sperm into the ocean, and larval development then takes days to weeks.
KulBul – the Spirit of Sea Country
The combination of Indigenous Ecological Knowledge (IEK) with contemporary biological monitoring practices can help to holistically assess the health of coral reef sites. The KulBul project aims to develop a scalable template for site stewardship plans for tourism operators and Traditional Owners to promote and conserve the outstanding natural and cultural values of the World Heritage Great Barrier Reef. The plans will guide future on-ground actions, including interventions at three reefs in Yirrganydji sea country.

Together, Dawul Wuru Aboriginal Corporation, Dreamtime Dive and Snorkel, Reef Restoration Foundation will develop a comprehensive reef assessment tool, drawing on ancestral knowledge, inspiration and insights from a local Yirrganydji Traditional Owner perspective that may be relevant to informing and guiding reef intervention methods on the Great Barrier Reef. The project team along with our project partners (Citizens of the Great Barrier Reef, James Cook University and Mars) will engage a range of community partners through a series of educational training workshops.
The Hub is supported through funding from the partnership between the Australian Government's Reef Trust and the Great Barrier Reef Foundation. It is enabled by the partnership's Community Reef Protection and Traditional Owner Reef Protection components, and the Reef Restoration and Adaptation Program.