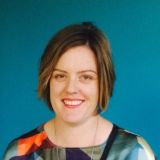 Cherrie Wilson
Head of Corporate Services
Cherrie brings more than 20 years of experience in the not-for-profit environmental charity sector to her role of Head of Corporate Services, where she leads the Foundation's integral support services including finance, IT, people and culture, legal, risk and compliance management.

Cherrie believes the most critical asset not-for-profits have is their people and encourages individuals and teams to take an active role in exploring new ways of working to achieve continuous improvement and innovation. By using this approach, Cherrie has successfully driven transformational organisational development initiatives that impacted cultural development, financial sustainability and governance.

With her passion for the environment and sustainability starting from an early age, Cherrie has held executive roles with The Wilderness Society and Greening Australia. She is motivated by achieving positive long-term, science-based outcomes for the environment and community through on-ground initiatives and targeted advocacy.