Caring for coasts and islands
These cradles of biological diversity are crucial to Reef health.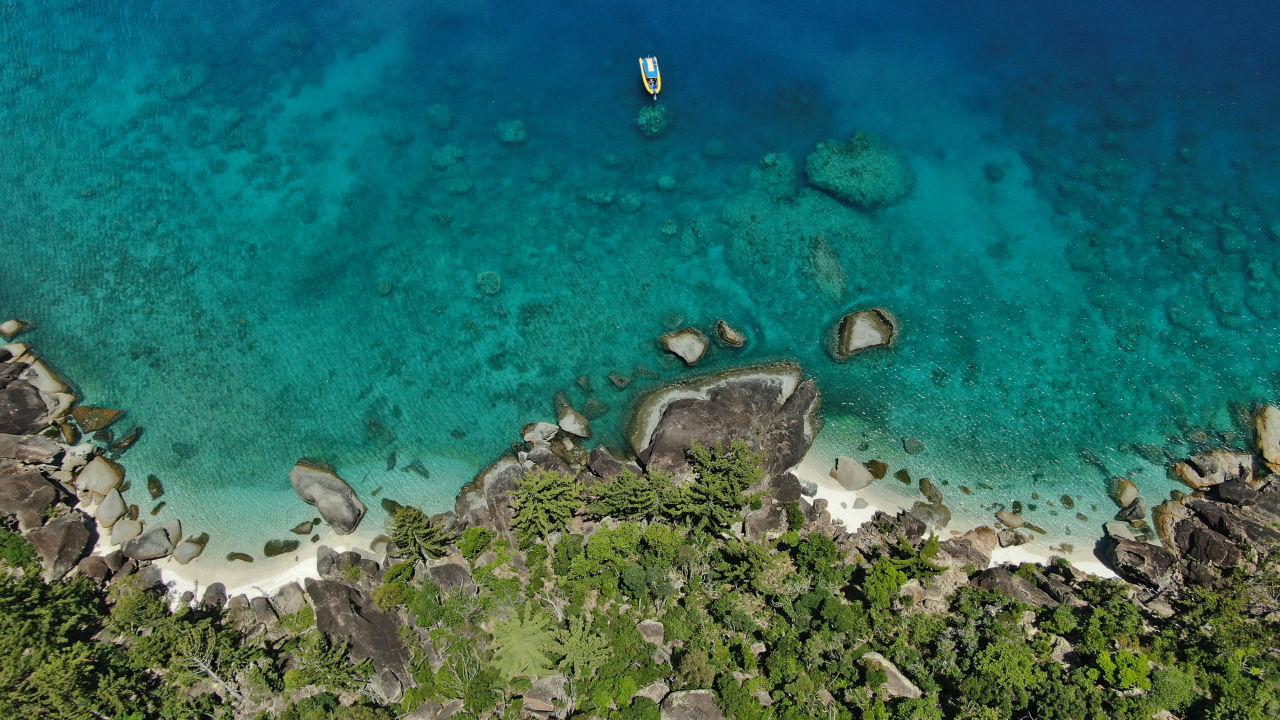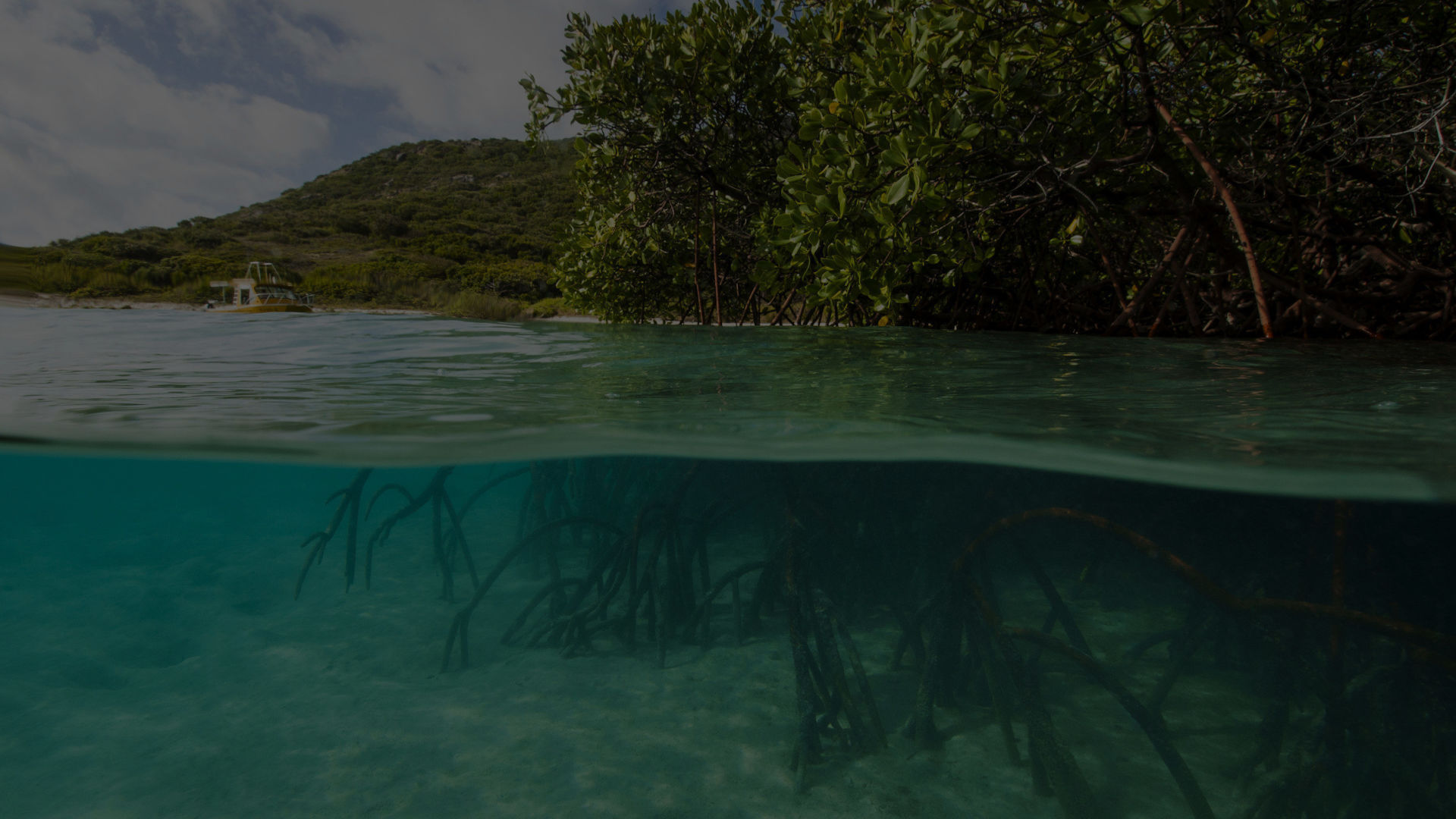 #The challenge
The Great Barrier Reef stretches 2,300km along Queensland's coast, with more than 1,000 islands scattered across an area the size of Italy. The coastlines and islands combine with 3,000 coral reefs to form a rich tapestry of critical habitats that are home to thousands of species of marine life.
Monitoring and support of these habitats is a huge task. As they face the intensifying impacts of climate change, the challenge to protect and restore these refuges is growing. We're working to identify the highest-priority habitats along the Reef and pioneering new conservation models to safeguard key ecosystems. In partnership with Traditional Owners and local communities, we're restoring vitally important blue carbon ecosystems like seagrass meadows, mangroves and tidal marshes, which absorb and store vast amounts of carbon at a significantly higher rate than forests on land and help fight the impacts of climate change. We're also restoring tidal flows to former wetlands along our vast coastline, half of which have been destroyed over the last two hundred years through construction, pollution and agricultural activity.
#Our solutions
Creating wildlife sanctuaries and blue carbon powerhouses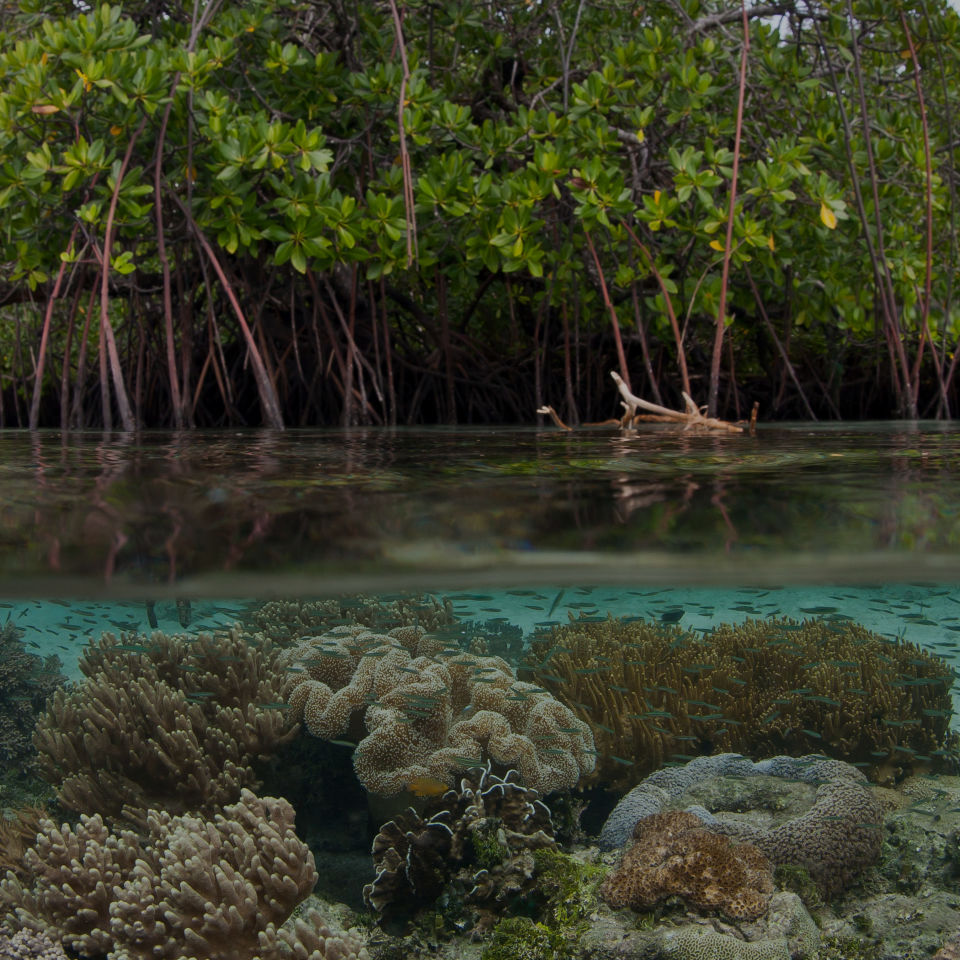 Blue carbon
Blue carbon is naturally captured by coastal wetlands such as mangroves, seagrass meadows and salt marshes. These ecosystems are highly effective carbon sinks, absorbing and storing carbon up to 50 times more efficiently than terrestrial forests. They also provide habitats for biodiversity and buffer the impacts of storms on coastlines, making them excellent nature-based solutions to climate change. Through our Blue Carbon Program, were demonstrating innovative ways of restoring these critically important ecosystems on the Great Barrier Reef. This includes exploring new financial mechanisms to support effective blue carbon management to benefit the communities that depend on them.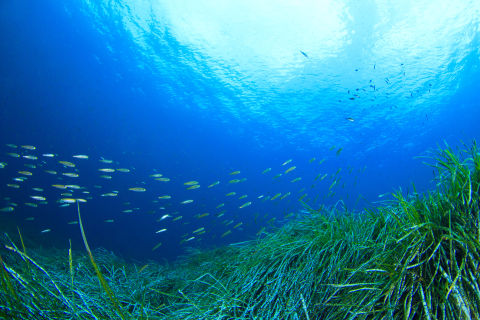 Seagrass nurseries
Seagrass meadows provide vital habitats for fish, dugongs and turtles, filter harmful pollutants from the water and remove carbon from our atmosphere. Some areas of the Reef have suffered extensive seagrass losses due to land-based pollution and coastal erosion from storms. We're establishing a new large-scale seagrass nursery to produce vital supplies of seeds that can be used to restore and expand the Reef's seagrass meadows.
Restoring coastal wetlands
Coastal wetlands provide incredible environmental, social, cultural and economic value, but they have suffered the effects of urban, industrial and agricultural expansion. We're working with landholders to remove walls built to block natural tidal flows and restore estuarine habitats. This work is boosting the ecosystem's ability to absorb carbon, reducing greenhouse gas emissions from freshwater ponded pastures, improving water quality and restoring fish and bird habitats.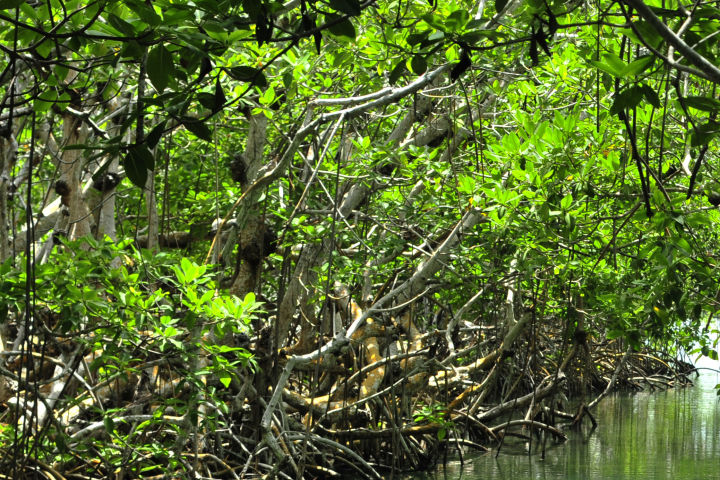 Monitoring mangroves
Mangrove habitats are vital for the stability of coastlines, helping reduce erosion from storm surges. They're also powerful blue carbon sinks and their intricate roots provide safe harbours for invertebrates and young fish. We're monitoring key mangrove forests to better understand how much carbon they store and the effect rising sea levels are having on their health.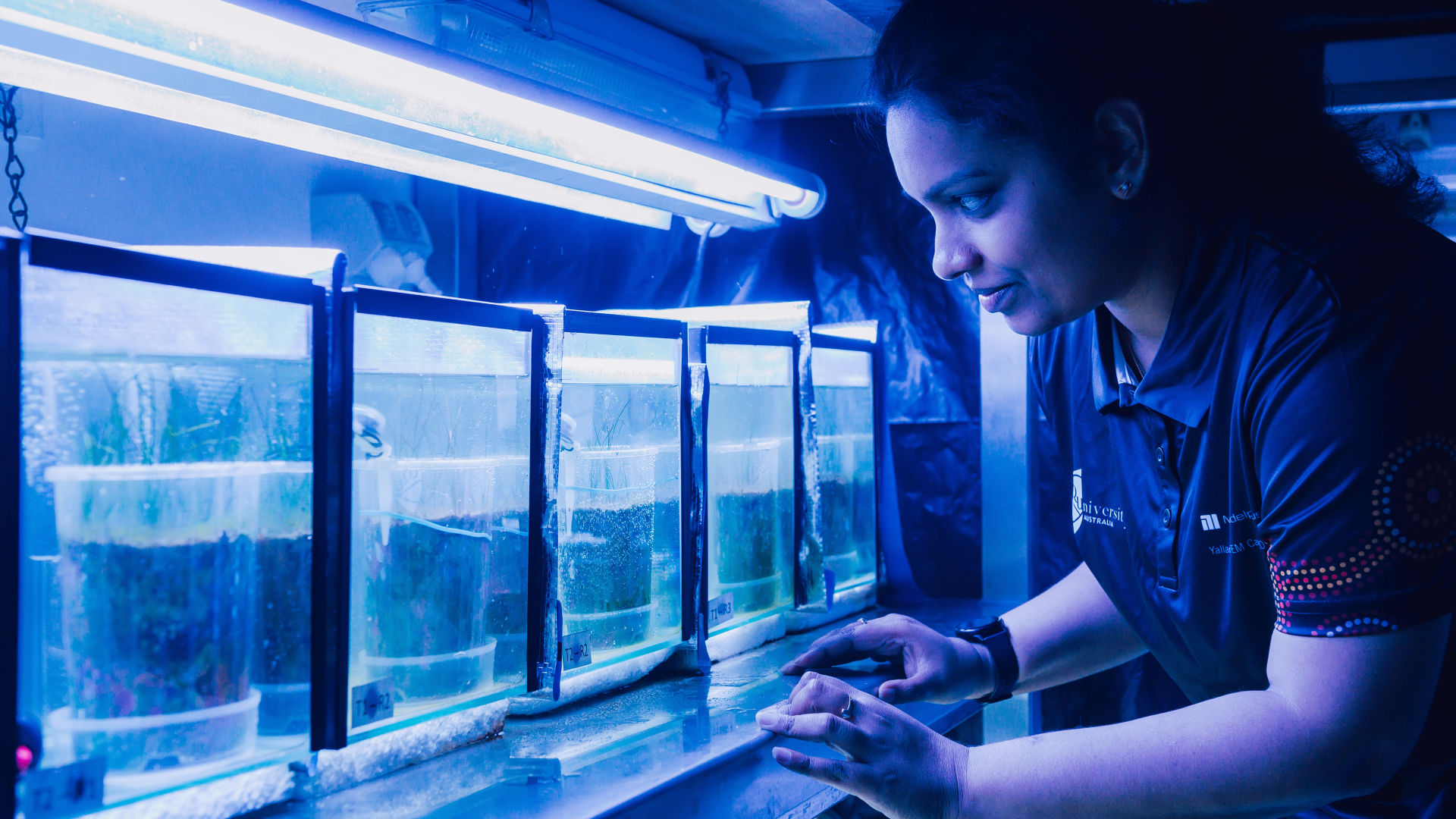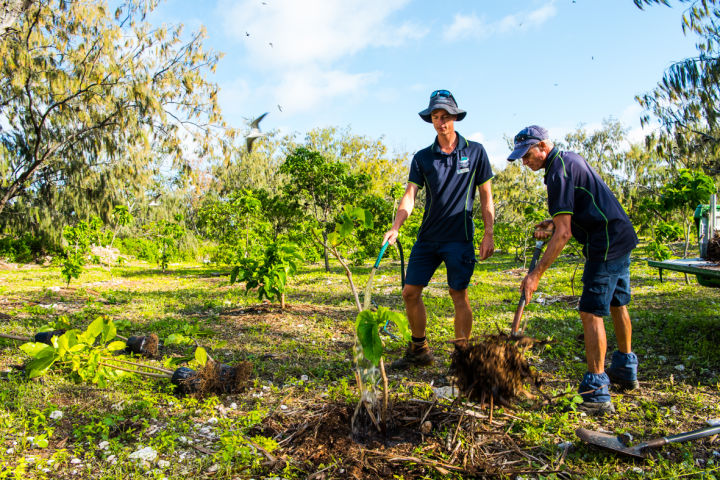 Planting pisonia trees to revegetate Lady Elliot Island.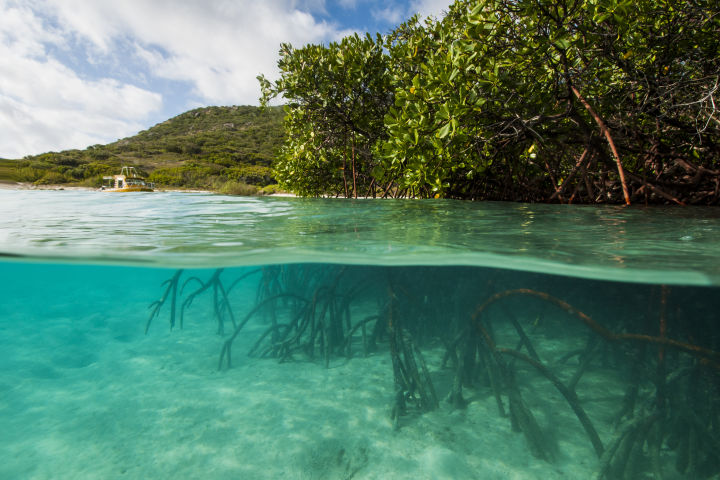 Mangroves are a crucial carbon sink. Credit: Gary Cranitch, Queensland Museum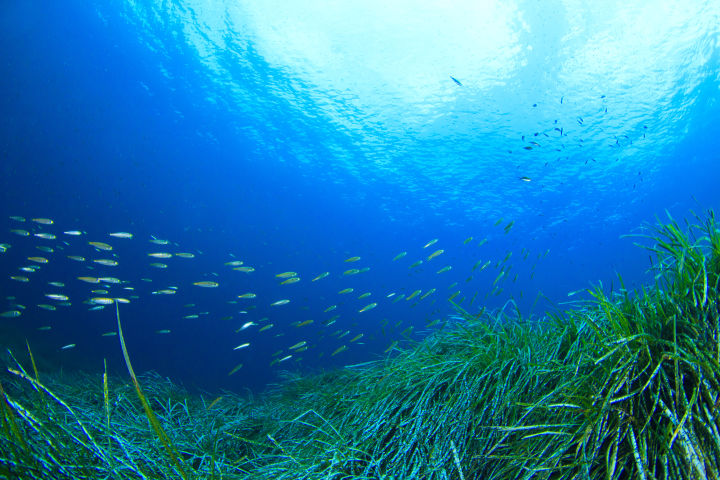 Seagrass meadows are critical fish habitats.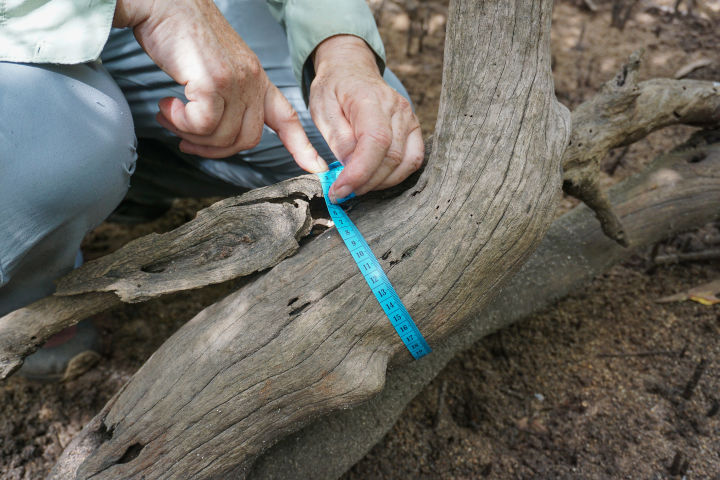 Measuring mangrove growth on Magnetic Island. Credit: Emma Muench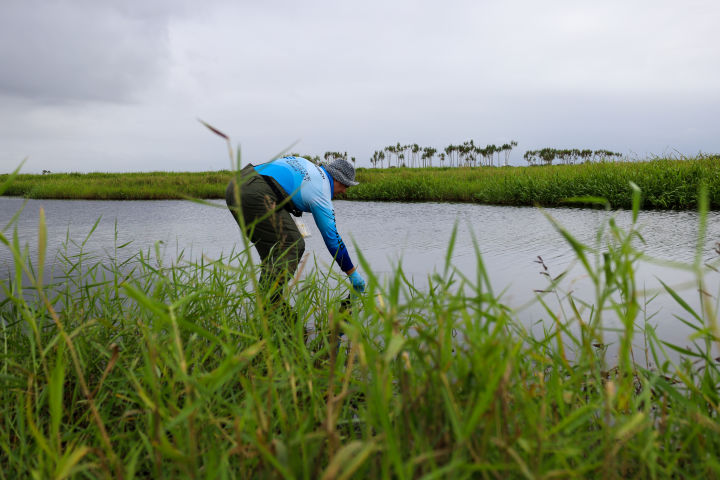 Collecting water samples from wetlands.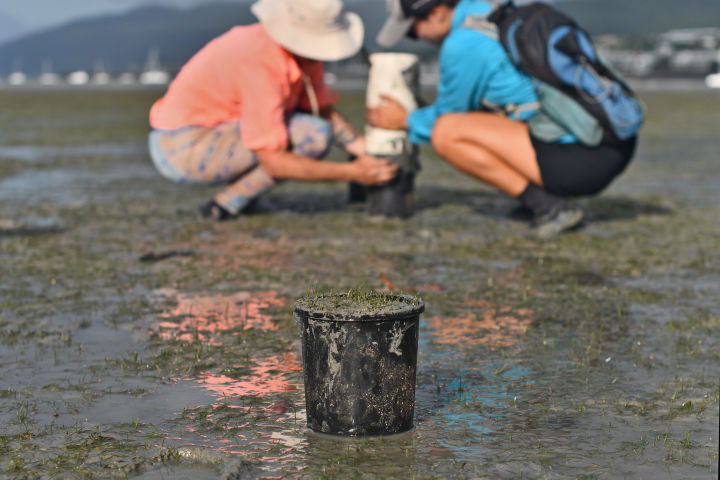 Restoring seagrass at Pioneer Bay, Whitsundays. Credit: Johnny Gaskell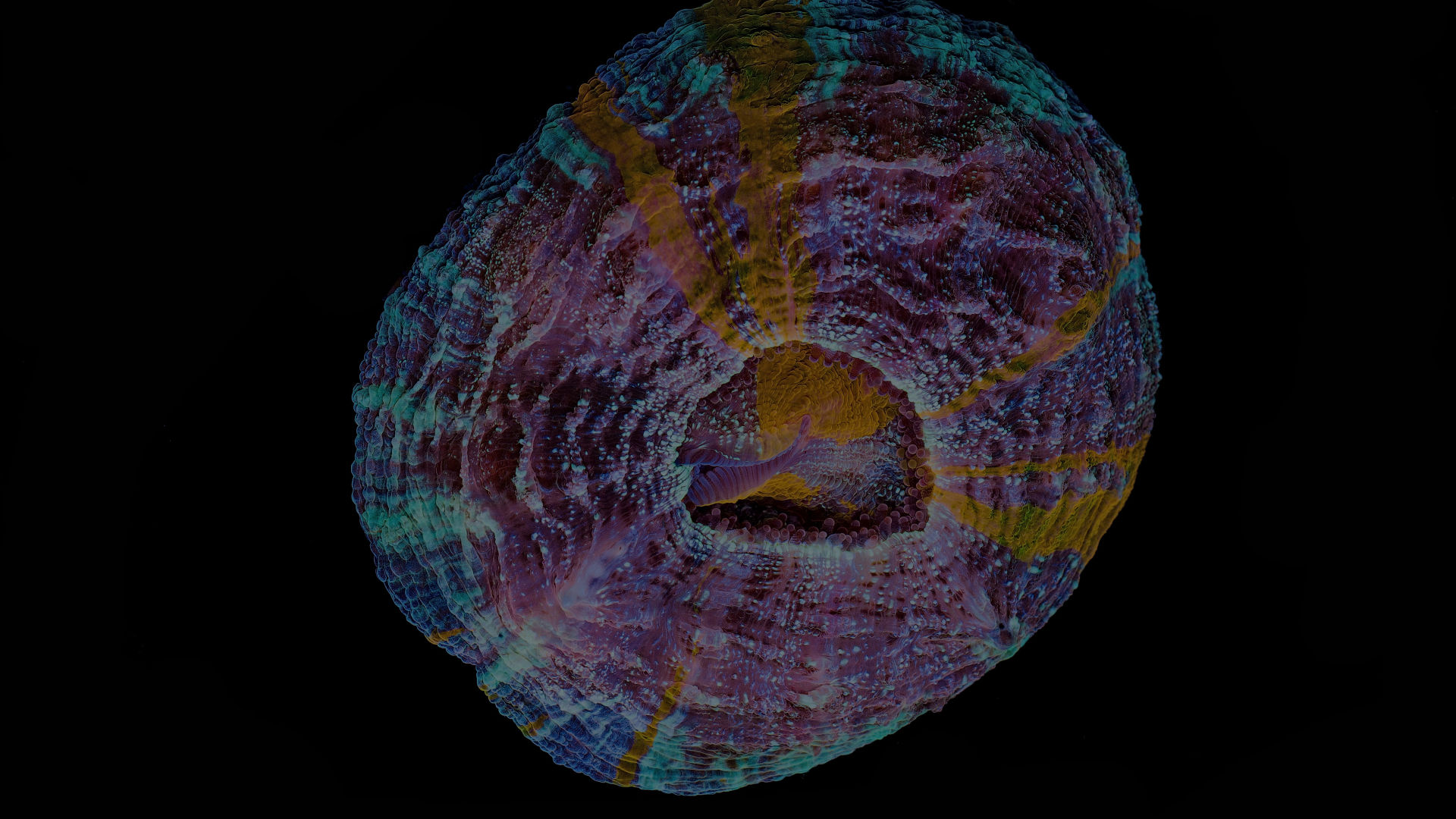 #Plant a Coral and restore the Reef
​Make a tax deductible donation and help the Great Barrier Reef.​